6 Promising High Risk Payment -Processors For 2022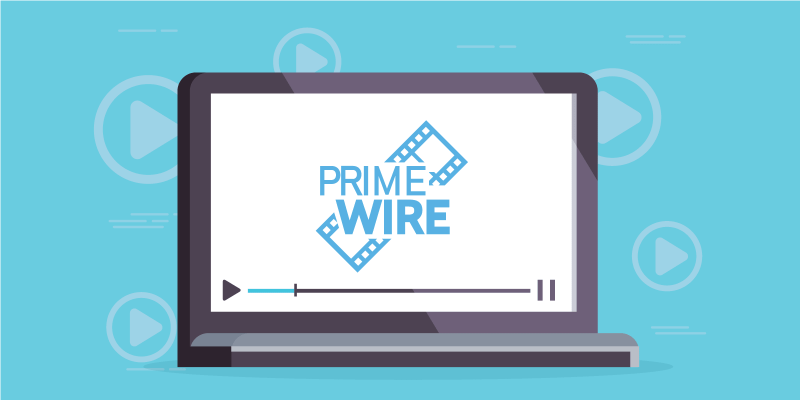 With increasing chances of getting scammed by online frauds and scams, people are trying to safeguard their investments and protect their privacy. It is also a concern for business owners, especially those whose ventures are more vulnerable to risks like financial loss. It usually happens because of chargebacks and incomplete payments. Businesses like online gambling, adult entertainment services, and other online services categorize themselves as high-risk businesses.  
Other than being vulnerable to the risks, they face another problem, i.e., finding a payment processor to partner with. Most payment processors do not serve these businesses as they fear losing their funds and reputation in the market. It may also affect the customer base of the payment processor. So, if you own a high-risk business and are looking for a trusted high risk payment processor highriskpay.com then this article is what you are looking for. 
What Should You Look For In High-Risk Payment Processors? 
With a sudden boom in the industry that includes high-risk businesses, the demand for high-risk payment processors is also increasing. So, several service providers are also gaining interest in providing service to high-risk merchants to expand their customer base and meet their annual income goals. 
So, let's check the factors you should check before selecting your high-risk payment processor. 
If you are a merchant in the high-risk business industry, then you are already making a gamble. So you wouldn't want to invest more in other purposes. However, unfortunately, your payment processor charges you a certain amount for providing you with the service. Though the expense is unavoidable, you can try to choose a processor who charges a decent amount. Sometimes, the payment providers may charge you more, justifying that they are taking a risk by partnering with your business. But don't let them fool you; always look for cost-effective options. 
In a world where people are always looking for ways to go hands-free, credit and debit cards are not any more people's favorites. The world is inclining toward digitalization, and people now prefer to do things by making one swipe. Therefore, you should look for payment processors who also provide mobile payment support. It will be more convenient for your customers, and you can use it as a marketing tool to gain people's attention. 
Provides Digital Security 
Digital security is a big concern for people as online scams and frauds are increasing at an alarming rate. Therefore, you should first try to gain the trust of your customers by guaranteeing them the safety of their funds. So, before partnering up with your payment processor, you should check that they comply with the Payment Card Industry Data Security Standard. 
While shopping, people don't want to go through a complicated process or use a complex interface as it ruins their experience and wastes their time. Therefore, you should choose a processor that will provide your customers with a platform that has a simple interface. 
6 Best High-Risk Payment Processors For 2022 
Several high-risk payment processors in the market are ready to provide you with payment services. But are they reliable or suitable for your customers? The question always bothers merchants, and so we are here to help. Here's a list of 6 payment processors on whom you can rely. 
Payment Cloud will help you set up a bank account with the help of third parties. The provider serves merchants without discriminating between low-risk and high-risk businesses. For any high-risk business, setting up a bank account is equal to a nightmare, as banks are usually not willing to offer services to such companies. The payment processor is also known for charging zero account setup fees, and though processing rates vary from bank to bank, they try to keep them as low as possible. If you choose them, you will get a free credit card after you set up your account, and they also provide access to mobile payment solutions. They also offer ACH and e-check processing and access to payment gateways like Authorize.net and USAePay. Besides providing mobile payment options, it will also allow customers to pay via QR codes. 
Durango Merchant Services 
It is another well-known payment service provider with a unique feature that we will discuss shortly. The best part of the provider is that it offers its services across a wide range of industries. However, it does have an account set up and processing fees slightly higher than Payment Cloud. The company is also secretive about its prices and charges, as it usually follows a quote-based pricing system. It evaluates a business's annual income and risk before quoting a price. Talking about its unique feature, Durango offers cryptocurrency merchant accounts as well. As digital currencies are vulnerable, several providers do not want to provide funds for the same. 
The payment processor has features of both Payment Cloud and Durango Merchant Services. In addition, of course, it provides high-risk merchant accounts, ChargebackArmor anti-fraud, and a protection package. 
It gives high-risk merchants the confidence to partner with them. Their account fees vary and follow a tier pricing system for processing rates. They provide ACH and Echeck processing but include a monthly minimum. The provider's benefit is that they work with several banks and may help you set up your account quickly. 
Easy Pay is a payment service provider that is very well-known in the industry. They provide countertop credit card terminals, APIs, SDKs, and proprietary quick-click shopping carts. It also charges businesses based on their annual income, customer base, and risks. Merchants may also apply for a long-term contract and won't have to pay an extra fee if they opt out. However, the provider charges $99 for account setup. 
SMB Global is a Payline Data partner and payment service provider that provides financial services exclusively to high-risk businesses. It works with two most famous payment gateways and has features that help prevent chargebacks. In addition, it works with more than 20 banks and offers competitive prices. It also caters to international businesses, which adds to its advantages. 
National processing primarily deals with low-risk businesses but has recently started catering to high risk companies. But they already offer ACH and Echeck processing and provide free credit card terminals. The one thing we like the most about the payment provider is that they are transparent about pricing. However, unfortunately, they charge an early termination fee if you opt out of the contract. Nevertheless, it provides the best rates in the morning and makes the entire process quick and easy. In addition, it partners with several banks and US institutions, a big plus for high-risk merchants. 
Final Words 
If you are in the high-risk business industry, you understand the risks of investing in similar ventures. However, with the fast revolution, solutions are available for almost everything. So, if you have problems finding payment processors who cater to high-risk businesses, the article is just for you! 
Follow TechR for more!