Fix Can't Access Yahoo Mail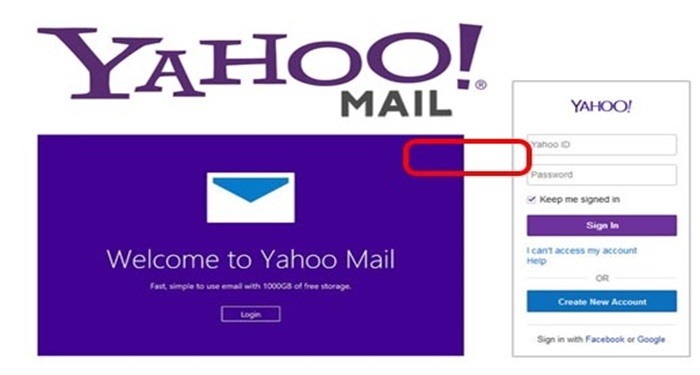 Being unable to get into your Yahoo Mail account may be very irritating, but the majority of problems are simple to resolve. Take a look at the following sections for some suggestions on how to resolve your login problems.
Causes Of Yahoo Mail Login Issues That May Be Investigated
Login issues may originate from a number of sources, including both the user's end and the platform's end. Having trouble signing into your email account? It's possible that the service is down or that you made a typing error when entering your username and password.
Read More: How To Recover Deleted Messages In Messenger
How To Troubleshoot Yahoo Mail Login Issues
Try the following methods to determine what is preventing you from accessing Yahoo.
Examine the current status of Yahoo Mail. If it's down, no one can sign in anywhere, and it's probable that someone has reported it to a site like Is It Down Right Now to find out why. Check or contact @YahooMail on Twitter to see if anybody else has reported an issue in the same way you did. If Yahoo Mail is unavailable, please wait and check again later until the situation changes.

Make sure that the Caps Lock key is not activated. Yahoo passwords are case-sensitive, so if you write with the Caps Lock key depressed, nothing will work. If it was turned on, make sure it is turned off and log in again.

Log in with the email address associated with the account. When the main Yahoo login site is down, you may use this workaround. If you are unable to check-in via the email-specific page, try logging in through the main Yahoo.com website.

Confirm that the password you entered is valid. If you manually type your password into Yahoo every time you sign in, it is possible that you may make a mistake. To view what you're entering in the password box, click on the eye-shaped symbol in the field.

Passwords may be reset at any time. If none of the passwords you remember work, start again from the beginning.

Close and reopen the browser window. If you haven't rebooted your computer in a long time, you may find it beneficial to do so now that the trend has caught on.

Clear the cookies or the cache in your browser to make it work properly. The bits of information you collect and share when surfing the web may sometimes have an impact on the browser's functioning.

Change your browser to see if it makes a difference. Opening the same website in different programs does not always result in the same results. It's possible that Yahoo has made some modifications behind the scenes that allow it to perform better on certain browsers than on others.

Your Yahoo Account Key may be enabled (or disabled) at any time. The Account Key function allows you to approve a Yahoo sign-in on your phone rather than having to input a password every time. If your password does not function on the web, you may circumvent it by activating a key. Turn off your phone and check to see whether your password is working if you're having difficulty getting the phone request to function.
Read More: How To Create New Account FB
Helpful Hints And Suggestions For Resolving Yahoo Sign-In Issues
Checking for an active internet connection- In order to successfully log in to Yahoo, your device must be linked to an active internet connection. Alternatively, you may not be permitted to enter or the sign-in page may stop loading if it is not present.

Checking the Server- The second and most essential step is to check that the Yahoo servers are operational and that there are no obstacles to accessing your Yahoo account from their end. Despite the fact that Yahoo does not have a public service status page, you may check the status of Yahoo by visiting the down detector.

Incorrect username or Password- Forgetting your Yahoo account's username or password is a very frequent occurrence, and it may be one of the causes of being unable to login into your Yahoo account. You may then visit the Yahoo Sign-in Helper website to get your account reactivated if this is the case. The recovery procedure is straightforward, and you may quickly and simply reset your password by entering the recovery information associated with your Yahoo account in the appropriate fields.

Your account has been hacked- This may be frightening and tough to recover from. If your password has been altered by the hackers, you should not attempt to log into your account again. However, the only thing that may save you is the recovery information, which can be used to reset your password and reclaim your account if you have forgotten your password.

Your Yahoo account may be locked for security reasons if you make a number of unsuccessful login attempts. Never make the mistake of entering an incorrect password too many times, since this may cause Yahoo to consider you to be a spammer, and this may result in your account being locked. Whether you find yourself in this position, you may attempt to have your account unlocked by using the Sign-in Helper, or you can wait 12 hours and see if Yahoo automatically unlocks your account for you.

Additional Troubleshooting- If the above-mentioned methods did not resolve the issue, you may attempt the following troubleshooting strategies to determine what is causing the error:
Follow techr.org for the Latest Technology Update and news.