Detail Of American Nautical Services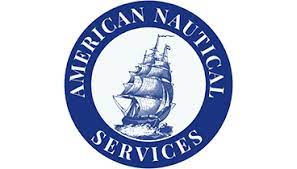 American Nautical Services provides a wide range of nautical services and supplies. These services include chart agent for the British Admiralty, Marine survey division, and Maritime book store. The company also offers a variety of training courses. Whether you're new to the sea or just looking for a refresher course, American Nautical Services is a great place to start.
Marine survey division
American Nautical Services is a South Florida marine survey and chart agent with more than 40 years of experience. The company provides marine survey and chart services to cargo interests, underwriters and ship owners. It also provides survey support services for vessel owners and underwriters. It has an impressive inventory of nautical charts and marine books.
The company's marine survey division performs inspections on a wide range of vessels. This includes passenger ships and cargo vessels. Additionally, it examines oil rigs and ships in port. Marine surveyors can also be called upon to evaluate a ship before sale or after an accident to determine its long-term suitability.
The company's principal hull surveyor has extensive experience working on commercial and naval vessels. He also has expertise in welding technology and pumping systems. His expertise also extends to expert engineering services. He can provide reports on vessel condition, investigate hull and machinery claims, and provide consultation on U.S. Coast Guard regulations.
Maritime book store
The American Nautical Services Maritime book shop provides a variety of nautical books, flags and other nautical gear. In addition to nautical books, the store offers training courses in navigation. It also sells navigational equipment and navigation charts. The catalog features more than 50,000 titles and is a great resource for the maritime community.
In addition to nautical books and charts, American Nautical Services also carries publications from international maritime organizations. These include the United Kingdom Hydrographic Office and Witherbys Seamanship International. The nautical charts available for purchase include NOAA, CHS and NGA charts.
The ANS Maritime book store has a wide selection of maritime manuals and codes. It also carries many nautical flags, signs, and instruments. If you are new to the ocean, you may wish to start out as a recreational sailor, by reading about sailing and the various skills needed for boating.
Training courses
American Nautical Services (ANS) is a South Florida-based marine consulting company that sells nautical supplies and offers training courses for mariners. The company has been serving the maritime industry for over 40 years. Its products include charts, manuals, and signs, which can help you navigate the waterways safely and successfully.
ANS training courses are designed to help maritime professionals become familiar with the various classes and functions of ships. They also teach shipboard labor relations and provide practical knowledge of vessel operations and requirements for different trade routes. Courses usually include a period of sailing in the sophomore or junior year, which will allow cadets to complete the required training days at sea for a merchant officer license.
The Northwest Maritime Center is a US Coast Guard-approved maritime training center that offers courses in boatbuilding, navigation, and more. Additionally, Tongue Point Job Corps is a US Coast Guard-approved training center located in Astoria, Oregon. Other US Coast Guard-approved maritime training centers include the Maritime Institute of San Diego (MITS) in San Diego, California, and the Alaska Institute of Technology (AIT) in Seward, Alaska.