Free Email Without Phone Number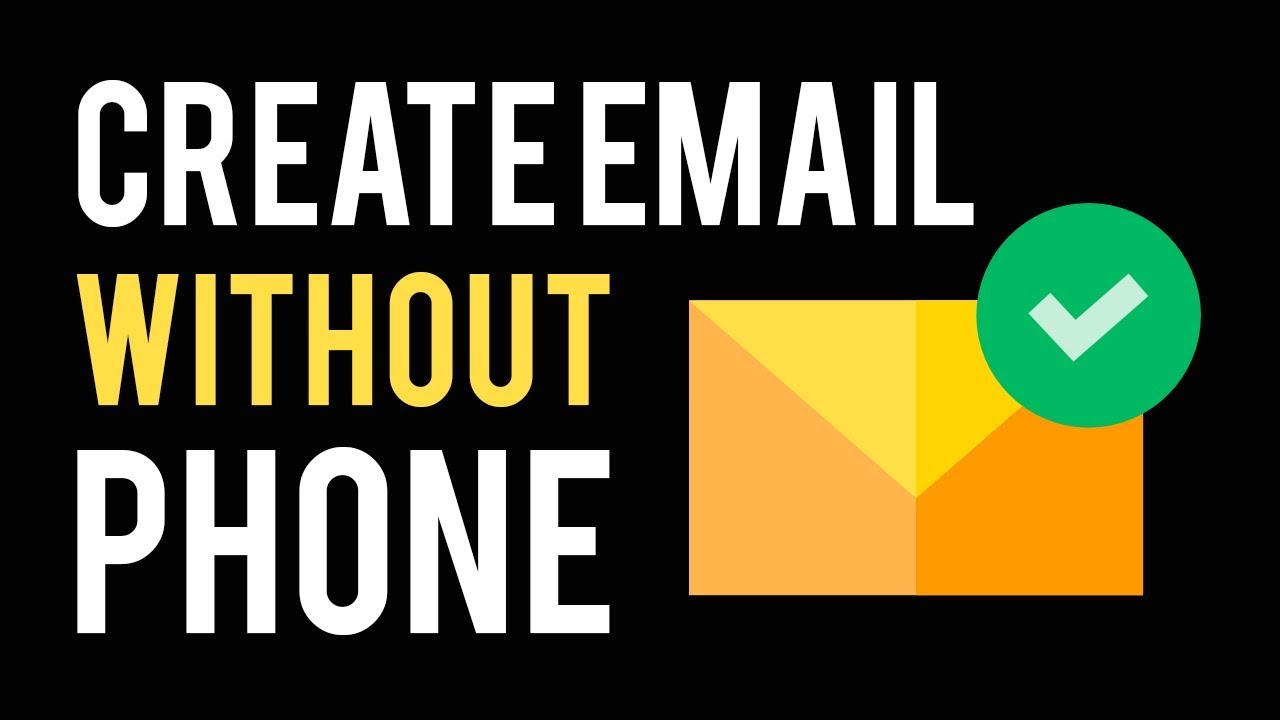 Here's a list of free email providers that don't require you to provide your phone number. It's creepy these days, for sure. In return for an email account, you must give away your phone number. While it does give a layer of security to the firm, handing up the phone number is essentially useless to us.
So, here's a list of reputable firms that value our privacy and offer free email services without requesting phone numbers.
Email Services That Don't Require A Phone Number
There are choices available if you do not want to reveal your phone number but want to set up a free email account. Below is a list of ten email services that allow you to establish an account on their platform without requiring you to verify your phone number. You can register an email account in seconds, so here is a list of the best 12 email accounts that don't require a phone number.
Read More: Gmail Sign-In-Failed-Notification How To Fix It
MAIL.COM
It's simple to sign up for mail.com. Simply input your name, desired email address, security question, and password, and you're done — you'll have an email account in under three minutes. However, free users are limited to 65 GB of storage, and the highest file attachment allowed is 30 MB.
While this may be a drawback for some, the other services they provide much surpass the limitations – two-factor authentication (2FA), email aliases, a free online Office suite, and even free email mobile apps for Android and iOS. Mail.com has long been one of my personal favorites; the servers are reliable, and the interface is simple and straightforward.
TUTANOTA
This is one of the best email services I've come across. Tutanota offers free anonymous sign-ups and a storage capacity of up to 1GB. What's even better? Tutanota is encrypted, adding an extra degree of protection.
What's the best part? There are no adverts on this page. Tutanota is a free and open-source project that is supported by donations and premium accounts. Premium accounts are relatively inexpensive, costing only 1 euro each month. If you enjoy their email service, please consider supporting them.
Read More: Best PC Cleaner In 2021
MAIL GMX
2019 update – How could I forget about this one? GMX (Global Mail eXchange), a publicly traded German firm. They've been in operation since 1997, so they're really reliable. Despite the lack of storage constraints, there is a 50MB attachment limit… as well as an ads alert Keep in mind that, while you do not need a phone number to register on GMX, you will still require another email account.
PROTONMAIL
ProtonMail, established in Switzerland, offers free email accounts with 500MB of storage and 150 emails per day. While this may not sound thrilling, ProtonMail offers encryption, which is something that most other email companies do not. Yes, you can send password-protected encrypted emails to others that will expire or self-destruct after a certain number of days. Isn't it cool enough?
MAILFENCE
Encryption, privacy, no advertisements, and no tracking are all features of this service. MailFence, on the other hand, appears to be rather convincing. However, in order to sign up and activate MailFence, you must have an existing email address.
MAILINATOR
This is a different type of email service from the ones described above. You can either establish your own public email address or use one created by other users on Mailinator. You can use this email service to protect your genuine email address from spammers. However, make sure you don't use it for anything critical. Simply go to https://www.mailinator.com/ to start using Mailinator. The platform of this email service has an easy-to-understand UI.
EMAIL IS READY TO GO.
Email on the desk functions similarly to Guerrilla Mail. Using Email on Deck, you can establish a disposable email. Simply demonstrate that you are not a bot, and you will be given a free temporary email address. To use Email on Deck, go to https://www.emailondeck.com/ and follow the on-screen instructions to create an email account.
Read More: Netflix Login Detail
How Do I Get Rid Of The Gmail Verification Number?
I used to think that "Gmail is email" when I first started using the Interest in high school. This was extremely accurate back then since millions of people all around the world had the same thinking as me. Even today, some individuals believe Gmail is the same as email. This says much about Gmail's popularity. And the popularity has spread to the farthest corners of the globe.
One of the best features of Gmail is that it allows you to create an account without providing a phone number. If you wish to register a Google account, read on to learn how to skip the Gmail verification number when doing so.
"One fantastic feature for the massive of Gmail is that it lets you create an account without a phone number," you read above. In the past, this was an optional step. Things have altered dramatically in the last few years. Google's services and products have evolved throughout time, with new policies, algorithms, and other features.
If you want to establish an account now, you must provide a phone number. If you don't want to reveal your phone number but still want to register an account, follow this simple step. Read on to learn how to avoid entering a Gmail verification number when opening a Google Mail account.
Follow techr.org for the Latest Technology Update and news.