Top Geoguessr Alternative In 2022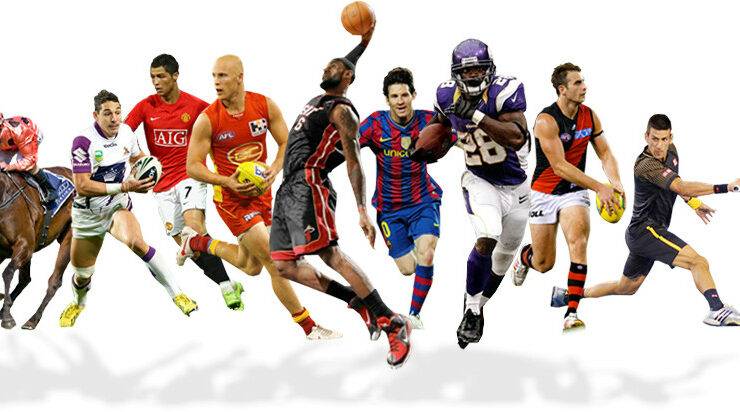 Nothing is perfect in nature, and everything is perfect, and the same concept may be applied to the game Geoguessr. It satisfies the need of players who want nature and technology packaged together.
Geoguessr is a web-based geological game that relies on Google Maps to pinpoint streets in order to progress. It is a game in which you may test your navigational knowledge and challenge your cognitive abilities.
The app offers two types of services: paid services and free services. The subscription services have more to offer than the free services, so if you are a die-hard player, you should go for the paid services since it unlocks the ability to create maps for you.
However, the pricing disparity between Google Maps and GeoGuessr forces players to spend more to unlock the premium version, which is one of the reasons why its users are seeking for GeoGuessr alternatives.
Or the absence of anything other than Google Street View, such as road signs, weather, climate, navigation, and so on. If you're looking for full-fledged Geoguessr alternatives, we've compiled a list of some of the top Geoguessr alternatives for you to consider.
Read More: Download Movies From Cineb.net
Best Geoguessr Alternatives In 2022
1: Ducksters
Ducksters, our first Geoguessr alternative, has been recognized as one of the most exclusive free Geoguessr alternatives. The game is packed with missions that will test your knowledge of the world.
The missions include all of the questions that will push you to rack your brain, and if you are certain that you know the answers to questions concerning continents, nations, flags, and capitals, then you will be a pro in this game.
To make things simpler for you, the game includes not just state maps but also crossword puzzles and word searches. It is a multifunctional game since it satisfies the audience's need for a geographical quiz game while also lightening the work of geography instructors because these problems can be printed out and sent to geo pupils.
2: City Guesser
Without a doubt, City Guesser has earned the status of "best Geogusser alternatives." It's another online browser game in which they attempt not to rely on Google Maps API and instead rely on videos to assist their players through the game.
The game does not need you to use any credentials and provides a free service in the gaming sector. The game displays a full-screen video on your PC of random locations throughout the world with no names.
You may predict what you have to do to find out the location in the video based on the clue in the name. When you're ready to begin guessing, choose the start guessing' option.
You may check your progress by clicking on the green button on the screen. You may connect with your friends and challenge them by establishing a private room or just joining the public room.
It strives to cover practically all of the major sections of the world, and if you want to search for a specific location, type in the name of the country, continent, or region.
Among the notable alternatives are the United States, India, Japan, France, and Russia, among many others. You may further narrow down the list by looking for important cities, hilly areas, chilly regions, capitals, tourist destinations, beach cities, and so on.
It's not a simple game since it takes your whole attention as well as a remembering brain, so what are you waiting for? It is not as difficult as Geoguesser, but it is on a lower level. The option is at your disposal and will not cost you a dime.
Read Mor: Download Movies From FullMaza In 2022
3: Geotactic
GeoGuessr's greatest complementary crowdfunded alternative is Geotastic. It is a dynamic, completely free multiplayer geography trivia video game that you may enjoy with your friends and family. You may choose from a variety of video game settings, such as random street vistas, famous locations, and a flag thinking mode. There's also a country-guessing game that asks you to determine the correct country using clues and recommendations.
Geotastic is completely free, but you must have a representative in order to log in and begin playing. Gamers may create a localized video game as part of the single-player mode or use an internet lobby for multiplayer. Only the person who creates the online lobby needs an account for the latter.
Geotastic is, in my opinion, one of the more intriguing GeoGuessr alternatives I've tried. It's a fun, completely free video game with endless possibilities, multiple modes, and countless challenges. Overall, Geotastic is quite similar to GeoGuessr, but without the fee or the harsh limitations. However, it is donation-ware, which means you will need to donate in order for the video contest to continue. One of the main paradoxes here is that the tough form only has 88 countries, which is more than plenty for most gamers.
4: GetLost
GetLost is yet another completely free GeoGuessr alternative, this time with an emphasis on the United States and India. It is a geographic exploration video game that uses randomized streetside maps with clues and suggestions to help players figure out where they are. The game has five rounds, and your score is determined by how close your estimate is to the real area depicted on Streetview. The current maximum rating for each round is 5,000. It, like Geotastic, requires you to create an account before you can begin playing the game. You may create an account using your email address or log in with your Twitter or Google credentials. Also, see our comparison of data analytics tools.
GetLost, unlike GeoGuessr, lacks a multiplayer mode. Nonetheless, the single-player action is fairly engaging, and players may identify cities based on street signs, building names, and so on. The video game includes locations from all over the globe, although the emphasis seems to be on the United States, Canada, and India. Because to the lack of street signage, I had difficulty locating the bulk of the regions in India. The ones in the United States, on the other hand, were a bit simpler, especially those in the cities.
GetLost offers free playtime as well as premium pricing options for genuine location fanatics. Free accounts are restricted to one video gaming session of five rounds per day, implying that you will need to pay to play without restrictions. However, the completely free experience is still more gratifying than GeoGuessr since you get to play five rounds with no mapping constraints.
Read More: Best Sites Like Moviesmon In 2022
5: Hide & Seek World.
Conceal & Seek World is a fun location trivia game with a great premise and a heavy emphasis on multiplayer gameplay. It consists of a couple of rounds, with one hider choosing a location anywhere in the globe and 1-5 applicants attempting to guess the location based on Google Street View photographs. As a hider, you want to choose a tough location since the better the candidates predict your position, the fewer points you gain. You gain more additional points as a seeker if you guess correctly.
Hide & Look for World is based on the famous children's game, except instead of the actual world, players here have a virtual play space. That being said, the whole globe is now your playground, rather than just your yard, closets, and attic. At the conclusion of each session, you can see each player's estimate as well as how far they were from the hiding spot. There are two game modes in the game: Street View and Satellite. In Street View mode, you conceal by selecting a street view location, but in Satellite mode, you hide by selecting a randomly zoomed-in region.
Hide & Look For World is available in both free and paid editions. The free version limits you to one game per day, but the premium version allows you to play an unlimited number of games, as well as in-game personalizations and up to 20 players in private mode. The top tier also allows you to invite excellent pals to play.
6: World Geography Games
Globe Geography Games, which is both entertaining and educational, offers quizzes that educate individuals of all ages and backgrounds about the globe. According to the designers, this quiz software is ideal for individuals who wish to learn the geography of all countries, require an interactive whiteboard resource, or just plan their next trip. Furthermore, the game should amuse and aid primary, secondary, homeschool, and tutoring teachers in engaging their students.
World Geography Games is a free educational application that lets you test your geography knowledge. You may test your knowledge about nations, continents, cities, flags, mountains, seas, rivers, and deserts. It offers more game types than GeoGuessr but lacks 3D maps and movie insight. GeoGuessr, on the other hand, is a terrific free choice, and you should use it if you want to learn more about geography for free.
Follow techr.org for the Latest Technology Update and news