Who Is Hasbulla All About His Age, Net Worth And Condition Explained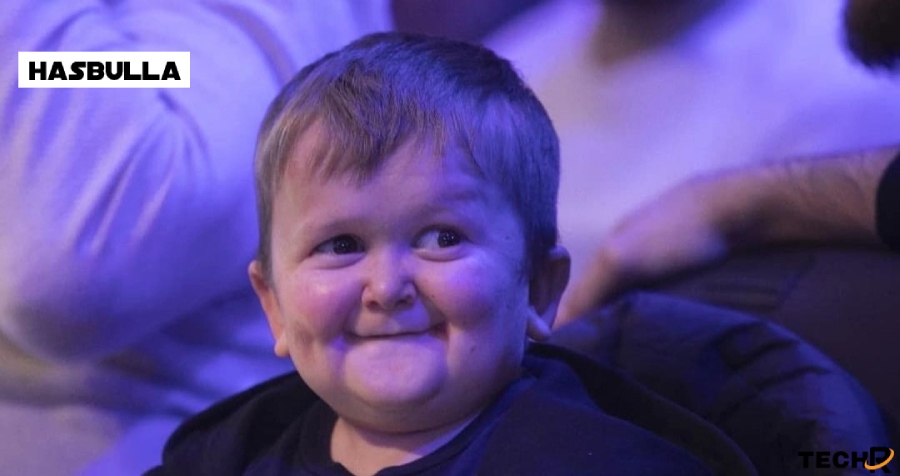 If you spend any time on TikTok or are interested in martial arts, you've almost certainly seen a video of Hasbulla Magomedov. You may recognize the child-like martial artist even if you don't recognize his name. Hasbulla has grabbed the internet by storm, becoming a worldwide phenomenon recognized by MMA stars and journalists all over the world. But who is he, and how did he become so well-known? Continue reading to learn everything there is to know about "Mini Khabib"!
Who is Hasbulla?
Hasbulla Magomedov was born in the Russian city of Makhachkala in the year 2003. As of 2022, Hasbulla is 19 years old. His babyface, high-pitched voice, and childlike height have made him famous. Although not confirmed, it is thought that Hasbulla has Growth Hormone Deficiency (GHD), a type of dwarfism that accounts for his unusual appearance.
According to studies, people with GHD have a shorter life expectancy, dying as young as 41 or living to be nearly 81.
Hasbulla's notoriety stemmed in part from his larger-than-life personality, despite his short stature of 3ft 4 inches. During the peak of the COVID-19 pandemic, he began documenting his life on Instagram and TikTok. His early posts revealed his fiery personality and progressed into details about his martial arts training, including boxing and wrestling, as well as his lavish lifestyle.
Read More: Who is Corpse Husband Net Worth, Face Reveal, and More
Hasbulla Quick Facts:
Name: Hasbulla Magomedov
Age: 19
DoB: 2003
Nationality: Russian
Net Worth: $100,000 (Estimated)
Instagram: @hasbulla.hushetskiy; 2.4m followers
What is Hasbulla Famous For?
Hasbulla drew a lot of media attention after challenging Abdu Rozik to a fight. Rozik has a similar condition to Hasbulla (more on that later), but the fight was never held because the Russian Sports Association of Little People deemed it "unethical."
Hasbulla's social media fame didn't fade, and even prominent podcaster Joe Rogan mentioned him in a podcast episode, calling him "Mini Khabib." Whoever is in charge of him is doing an incredible job. He's 18 years old, right? He's all over."
Hasbulla has even challenged Conor McGregor, an Irish MMA fighter, to a fight, saying, "I want to punish this one [Conor McGregor]." He speaks excessively."
Indeed, Hasbulla displayed his fiery personality on social media before revealing his interest in mixed martial arts. He now regularly posts photos of himself in exotic locations like Dubai, as well as photos of himself standing next to a collection of supercars and photos of himself with Khabib Nurmagomedov.
Read More: How and Where To Watch Naruto Shippuden Dubbed
What is Hasbulla Magomedov's net worth?
Hasbulla's net worth has not yet been published.
However, the 19-year-net old's worth is projected to skyrocket as a result of his sudden celebrity.
Hasbulla has been shown in comedy videos asking millions of dollars in payment for his newfound popularity and forthcoming battles, indicating that he certainly wants to be the best.
What Condition Does Hasbulla Magomedov Have?
Hasbulla is thought to have a kind of dwarfism, however, this has not been formally established.
He has juvenile traits such as stunted development and a high-pitched voice due to the genetic condition.
Dwarfism impairs growth and can result in physical issues such as bent legs or a twisted spine. According to the NHS, this can be caused by the body not manufacturing enough growth hormone, however, genes can also play a role.
The majority of people with dwarfism can lead normal, healthy lives.
What Is Hasbulla's Condition?
Hasbulla was born with Growth Hormone Deficiency (GHD), often known as dwarfism, which leads many people to believe he is much younger than his birth certificate suggests.
Follow TechR for more informative articles.