How to Manage Secure Hybrid Work in 2022?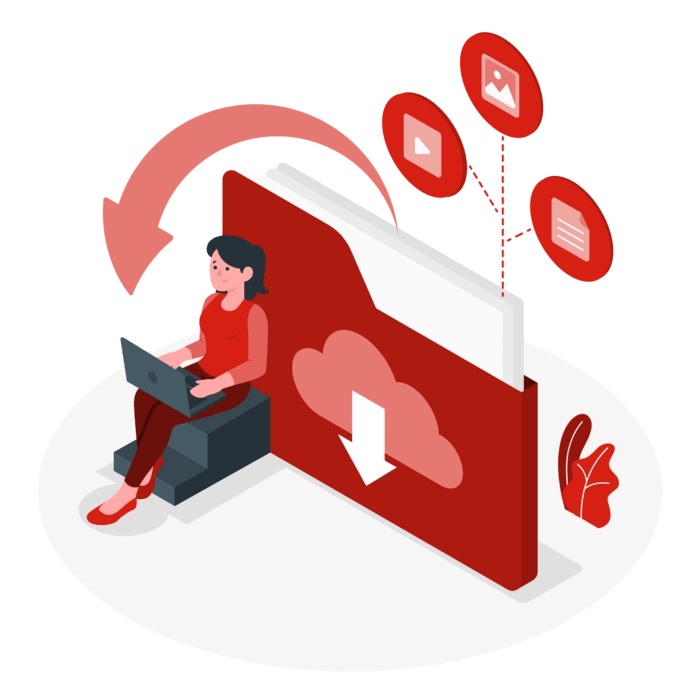 The global organizational structure has been altered as a result of the Covid19 epidemic. To safeguard their employees, businesses must embrace a hybrid work paradigm. They provided both on-site and remote work environments under this strategy. Employees are free to divide their work time between remote and on-site locations as they see fit.
According to Statista, almost 51 percent of employees in 2021 preferred to remain in a hybrid work environment as they see it as a flexible and relaxable option. The hybrid work environment has brought many positive changes in organizations worldwide. 
Even though working from home is gaining popularity as a progressive approach to a digital workplace, it still comes with security, privacy, and corporate protection concerns. To understand these challenges and their solutions, you need to read this article thoroughly. 
What is a hybrid work environment?
Following the outbreak of the Covid19 epidemic, the company began implementing a mixed work paradigm. It was critical to preserve employees' health by implementing a safe work environment. It also allows individuals to select their own way of work that best matches their needs.
Companies need a robust plan to shift from a physical working environment to a hybrid workplace. It requires the establishment of a cloud-based infrastructure that provides complete access to the company's resources at any time and any place. 
As we all know, cloud-based networking has a lot of security risks. So, remote work cyber security solutions are the only way forward in hybrid workplaces. 
How to manage hybrid work effectively?
Organizational up-gradation is not a simple thing to do. You will require a lot of resources and an effective plan to achieve your goals. Therefore, it is essential to complete your homework before shifting towards hybrid working conditions.
After evolving into a new working condition, the next step is to manage it effectively. Since a hybrid work environment has not been implemented properly in recent history, the company has to take proactive measures to reduce any forthcoming challenges. 
Cybersecurity incidents develop fast, therefore a corporation must deploy the most critical security steps to safeguard sensitive data. Undefended systems with unverified users highlight the significance of identity and access management.
To effectively manage the hybrid workplaces, companies should follow the below practices:
Always use a VPN for remote access
Hybrid work entails leaving a discrete corporate network and retrieving data through open and home-based connections, both of which pose significant potential risks. Connecting through a corporate VPN aids in the creation of a safe and concealed connection for each worker.
It is a great tool to protect your data and crucial information whenever your employees access them through a public or private network.
Adopt a Zero Trust security model 
When employees are not present in the office, companies must use alternative methods for validating their identity and authorizing access to a corporate network. The zero Trust security model works on the principle, "Verify All, Trust No One." This idea is applied through identity verification to access work equipment and resources, network segmentation, and network management.
Raise awareness among your employees
Increasing employee knowledge of the need for security is just as important as any technology or application that aids in the creation of a difficult-to-crack cybersecurity grid over a corporation. Workers may be unaware of possible security hazards lurking beyond office doors. 
As a result, education and awareness of human responsibility, as well as the applicability of implemented security protocols, are critical for any firm. So, raising awareness among your employees about the hybrid work environment and its precautions is crucial to achieving better productivity and work-life balance. 
Bring automation to your tasks
Hybrid workplaces generate a large number of demands, destinations, and problems, which become difficult to manage and need additional time and effort skills from IT administrators. As pressure builds up, there is greater room for dumb negligence, thus automating tracking processes and identifying deviations in actuality is one of the most important issues.
Automation brings ease to human efforts regarding handling difficult tasks. The same is true for hybrid workplaces that have a lot of difficult tasks which need to be handled carefully. Thus, automation is the only way forward for any challenging work in the organization. 
Shift towards cloud-based infrastructure
Physical infrastructure is constrained by costly equipment as well as maintenance, which is the complete antithesis of an agile, simple, and updated arrangement. As a result, shifting to cloud settings is a viable option for increasing performance and reliability.
A modern security method is the Secure Access Service Edge (SASE), which can virtualize everything, making it easy to operate and extend on request. 
Why do you need a hybrid workplace?
Employees can benefit from a hybrid workplace in a variety of ways, including improved work-life equilibrium and more freedom for creativity. As a result, it is not unexpected that a hybrid employment solution is good for retaining employees. 
However, with this expanded freedom comes the requirement for proper cooperation among various sections of the organization – and certain individuals require greater tools to succeed. So, a hybrid workplace does not only help in achieving employee satisfaction but also raises the productivity of the organization. 
Conclusion
Hybrid workplaces have become a popular working environment in organizations worldwide. In the past two years, companies have implemented a hybrid work environment to tackle unforeseen circumstances. This guide helps you implement a successful plan for managing the hybrid work environment in your company. 
Follow TechR for more!