5 Ways to Automate Your Small Business Payroll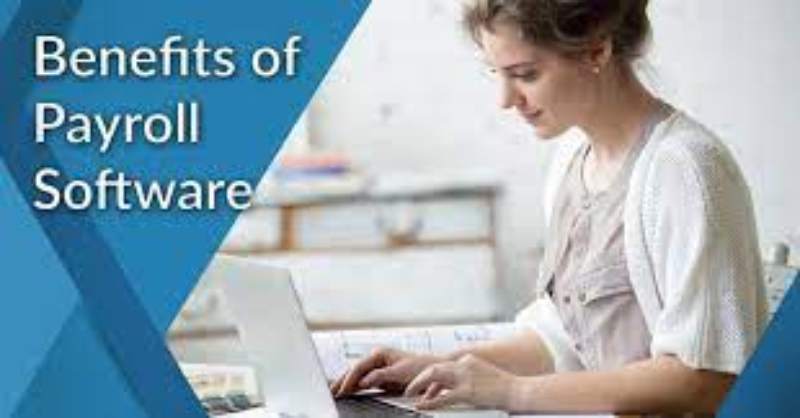 Payroll is a crucial business function that requires attention to detail. Automating payroll can be challenging, especially for small businesses that need more resources to hire dedicated payroll and HR employees.
Using automated payroll software reduces the risk of human error in manual data entry and helps you stay compliant with federal, state, and local tax regulations. Plus, it allows you to offer same-day direct deposits and provides a convenient way for your team to report time.
Automated Time Tracking
Whether your team works remotely or at client sites, a centralized, automated time-tracking system helps everyone capture their work on any device. Setting up and integrating with any platform is easy, allowing employees to log time-based on tasks and activities. And it can automatically sync in seconds, eliminating manual data entry errors.
A fully automated time tracker will also monitor employee activity, which keys were pressed, which programs were used, and even what websites they visited -to detect extreme productivity or procrastination areas. Some systems also take screenshots and track geo-location.
Payroll is a complicated procedure that includes calculating employee wages, deducting and paying taxes, distributing paychecks, and maintaining annual records. Automation to process payroll is crucial to growing your business and making it more sustainable. It allows you to reduce human error and keep up with federal, state, and local wage and hour and compliance laws. It can also simplify your timesheet management and make it easier for employees to report time and request vacation or sick days.
Automated Payroll
Like your electricity gets automatically paid, or the calendar on your phone syncs with the one on your computer, automated payroll systems make life easier. They do all the heavy lifting for you, reducing time and effort and eliminating human error.
Taxes, salaries, and perks are minor aspects of operating a firm. Using the proper tools makes it a lot of work. You can concentrate on expanding your company by automating these operations to save time and money.
Search for a payroll system that meets your requirements and works well with your current procedures when making your small business payroll software option. To ensure you are correctly set up during onboarding, look for a company offering support. As a result, managing and retrieving data will be significantly simpler when necessary, as during a tax audit. Keeping this information organized will help you stay compliant and keep your employees happy and productive.
Automated Invoicing
Invoice automation helps businesses save time by reducing the amount of manual invoice processing. Automated invoicing systems can be configured to use various data extraction technologies, including OCR, to process invoices without human intervention. These tools can also help reduce costs by matching purchase orders to invoices. When choosing an automated invoicing solution, it's essential to consider the company's unique needs. Some solutions may offer a range of pre-configured templates, while others may allow users to customize their system. Furthermore, selecting a system with strong security measures is critical to safeguard sensitive financial information.
Errors in the invoicing process can be costly for businesses. Accidentally undercharging customers can lead to a revenue leak, while overcharging can create customer frustration and hurt brand loyalty. Invoice automation solutions provide a single source of truth for all invoices, so you can be confident in sending error-free invoices to your customers. Most solutions can also be integrated with online payment systems to enable customers to pay their invoices using the methods they prefer quickly.
Automated Scheduling
Payroll and benefits administration can be an essential part of your business but also time-consuming.
A small business owner needs to be able to focus on strategic goals and initiatives, not administrative tasks. Manually performing payroll processes can lead to costly errors. Automating these functions reduces the risk of mistakes and allows your employees to spend more time on work that matters to them.
When you choose a system to automate your payroll, find one that provides concierge customer service during onboarding and offers customizable support. It helps you get the answers you need without halting your business operations.
Look for a solution that automatically updates employee payroll accounts, including the ability to view their paychecks online and make changes to their personal information. It boosts employee morale at work and gives them a sense of value, which results in more extraordinary customer service. It also eliminates the need for a physical paycheck, which saves money on paper, ink, mailing fees, and other office supplies. It also reduces the need for data storage and enables easy access to records for faster reporting and analysis.
Automated Reporting
Managing payroll is a crucial process that requires high accuracy and efficiency. Small businesses can benefit from automated reporting, saving time and improving productivity.
Report automation is a tool that allows you to create reports regularly at a time of your choice. Typically, the program will use data analysis to make these reports more accurate than manually made ones. It can also help to eliminate errors by removing the possibility of human error.
With automated reporting, you can also ensure that the information you are analyzing is current and that everyone who needs access to it can view it. It will create a more transparent work environment and increase productivity across teams.
Many different types of automated reporting software are available, and choosing the right one for your business is vital. It is essential to consider how scalable the software will be and any additional features you may need, such as HR add-ons or a time-tracking feature.