15 Ways to Increase Sales on the Site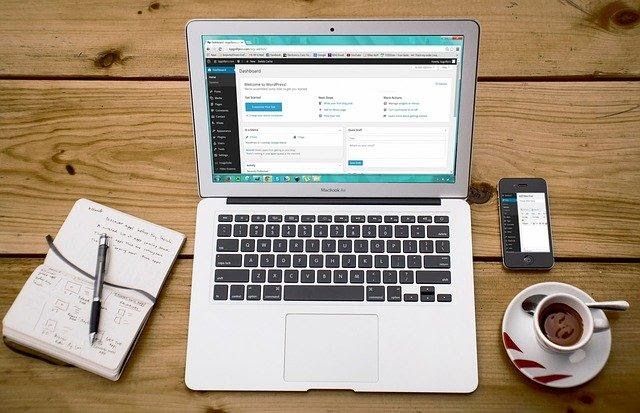 There is an opinion that the very presence of a website guarantees the sale of goods or services, but, unfortunately, this is not the case. The mere fact that the company has an online resource gives only representation on the Internet. Which is also a lot, but not enough for a decent web sale of a product or service. You need motivation so that users willingly agree to your suggestions and purchase the product again and again. Information on how to increase sales on the site and the number of business leads can be easily found on the Internet or for example in b2b lead generation blog. However, we decided to collect in one article 15 b2b marketing tips that will help you to do it. 
Let's start with the obvious, but necessary for successful sales using the site which leads to a noticeable increase in profits and b2b lead generation company as well. Of course you always have an option of using lead generation service like Belkins, but let's try to figure out the key features ourselves. 
Every Commercial Site Needs
Clear information in the profile header. Often a slogan is written under the logo. It can be quite interesting with a beautiful rhyme, but it will tell the user little about you. Be pragmatic – write clearly and clearly about what you are doing, what you offer. The simpler, the better.
All types of contacts
Let any potential business lead have the opportunity to choose a familiar one. It can be a separate page or all contact information will be placed in the header – the main thing is that it should be visible or easy to find. And provide the user with all the richness and variety of modern communication methods: e–mail (do not forget about regular email tests), phone numbers, social networks, messengers, physical addresses of offices.
Bonus – let all this variety be clickable: the address opens the map, Instagram icon leads to this social network, and so on. Let it be as easy as possible for the client to contact you.
Intuitive site navigation
Do not force the user to think once again. Let his main thought be to purchase your product or order a service throughout the entire interaction with the site. If a potential buyer suffers in prospecting of some page or product, he will go to another, more convenient web resource.
Calls to Action
The visitor has read information about your company or product, and then what? He should have clear instructions about the following actions: call us, order, write, select, and so on.
No water – only clear descriptions, characteristics, facts
It should be very clear to the potential client what you are offering. Use specific descriptions of products or services. No vague or cloying phrases are needed – the last century. The characteristics are such and such, the uniqueness is in this, the peculiarity of the application is like this – perfect.
Optimized headers on landing pages
Optimized title – a title that contains keywords. It is the latter that are entered into search engines to find the necessary product, place or something else. It would be nice if Google led these people to your website.
But it is not enough just to enter keywords in the title. It should also be catchy, informative. A potential customer should see the solution to their problem in the title.
Callback order
A convenient function for users: a person does not need to call himself, but only leave his number. This widget provides you with an additional stream of leads.
Interactive support
Visitors respond positively to the presence of an online assistant on the site. It's really convenient when you can ask the operator a question, or maybe a chatbot, without having to call. He will help with placing an order or choosing a product / service in real time. For sure this will help to increase your business lead list.
Contrasting summoning buttons
One of the most important elements of a commercial website is a call button. It is necessary that it does not merge with the rest of the visual of the Internet resource – it is not just contrasting, but catchy to the eye. But you also need to attract the attention of a potential client with more than one color: add a textual variety instead of the banal "buy".
Short feedback forms
To improve conversion and sales growth, it is better to make feedback forms as simple as possible with a small number of fields. Request a minimum of data, both for placing an order and for subscribing.
The attractive appearance of the site is very important
In physical stores, a person's attention is attracted by the packaging or wrapper, the initial trust is formed by it. An attractive, neat and modern website design is the cover of your business. The first seconds of acquaintance with your Internet resource lay 50% of success or more – it's up to you.
Loyalty Program
You don't need a one–time purchase, but for customers to become permanent, right? Then develop a loyalty program, a system that will encourage you to come back to you and order goods or services again and again. This will give the buyer a sense of importance, uniqueness, and you have a lot of key consumers.
Reviews and recommendations
Demonstrate to potential customers happy people who have already had the luck of interacting with your company. This increases trust.
Check statistics
Pay special attention to the pages from which visitors to your site most often leave. It is there that something is missing so that a potential client continues on the path to a permanent one. Check this page personally.
Educate a potential client with a blog
You and your team of employees have the knowledge and skills to interact with the product or service. To make the product even more desirable, in demand and popular, tell us more about it in your blog.
Conclusions
B2B lead generation is quite a complex event, however, nothing is impossible if you act carefully and attentively. Use the tips mentioned above and also several general rules, and you will definitely face success!
Learn how else you can be useful to customers — work with positioning and competently manage the assortment.

Set up internal processes: make the tasks clear to employees. Engage in staff training, even if there is no money for it.

Strive to ensure that the client has a positive reaction to every interaction with the company.

Analyze advertising activity and don't be afraid to experiment.
Follow TechR for more!