Best Discord Server Template In 2022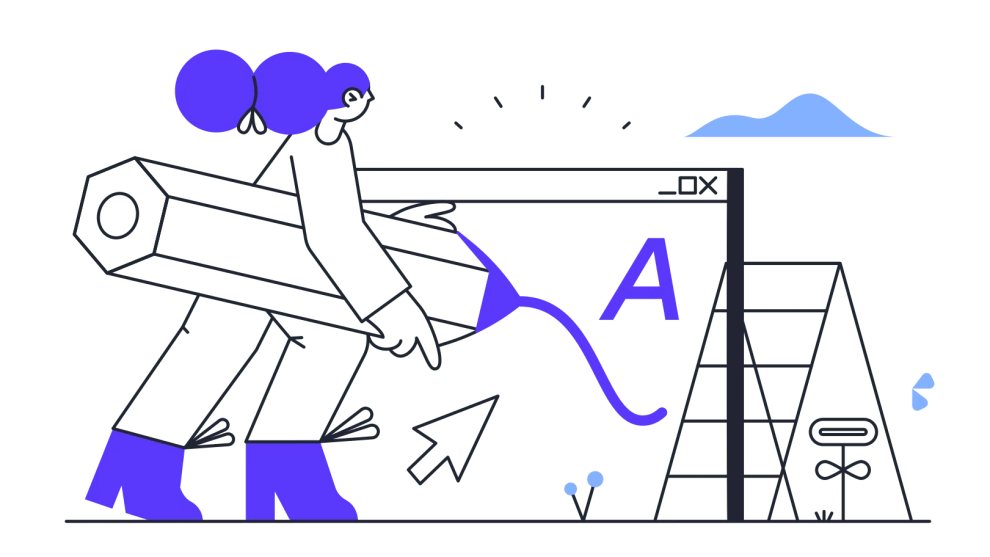 It's possible to duplicate the categories, channels, and roles of your Discord server using the template system. Sharing a server template is also an option. The URL of a server template must be copied if you wish to import it.
Then, in a browser like Chrome, paste the link into the URL box. You'll be asked to access Discord after you've pasted the link. The template may be imported into Discord by clicking "Create" once you've launched the app. This article provides instructions on how to duplicate a Discord server template, as well as seven of the greatest Discord server templates available.
Want Discord Server Templates?
You've come to the correct spot if you're seeking some amazing Discord server layouts! As part of this guide, we're going to look at some of the best free Discord server themes that you can use to get started with your own server.
To put it another way, Discord server templates are basically blueprints for creating new servers.
How To Use Discord Templates?
As a free Discord server, you may hold voice, text, and video conversations for your friends and family members. The majority of these servers start off as a blank canvas. Because of the app's growing popularity in non-gaming areas, Discord has made it easy to set up a private chat room for your group. It's possible to construct a fully-featured server with a unique channel in only a few clicks using Discord's server templates. There are five basic forms of Discord templates: local communities (like courses), creators & hobbies (including book clubs, digital conventions, and family and friends), worldwide communities (like gaming conventions), as well as study groups. Install Discord on your Windows or Mac computer and click on one of the five links above to get started with one of these templates. In addition to the Discord template page, you can also find these templates there.
Simply select the "Create Server" option in Discord's new "Server Creation" menu after it has loaded to begin creating your server.
To interact with channels on your templated server, just right-click on them. Channels may be subdivided using the "+" symbol adjacent to them, or the Settings menu can be accessed by selecting the gear icon in the bottom right corner. Earlier, I created a "family and friends" templated server. Game-oriented features like Twitch integration and slick overlays have always been the core of Discord's design philosophy. Through the use of templates, we are able to increase the app's market share and make it more competitive with Slack and Microsoft Teams.
Read More: How TO My Facebook Password Show Me
How To Create a Discord Server Template
Server owners or roles with the "Manage Server" access are required in order for a Discord server template to be created. Click "Server Template" in the "Server Settings" menu for the Discord server you want to create a template for. Create a title and description for your Discord server template here, then click "Generate Template" to start building your server template.
How to use online Discord server templates
Manually constructing a Discord server template and using it were covered in the previous part. Why not make use of the premade server template examples? Discord, on the other hand, has a variety of server-specific web templates at your disposal.
For example, book clubs, local communities (dancing classes), study groups, and family and friends are all examples of Discord's five categories for templates (digital conventions). Explore the Discord server templates page if you want to utilize any server template from the categories of dancing, book club, digital conference, or study.
Read More: How To Delete Second Instagram Account
Best Discord Server Templates
In this section, I've compiled a list of seven of the greatest Discord server templates.
Each of these themes is picked for its simplicity, beauty, use of emojis, and originality. Because you don't want your server to be overly crowded, simplicity is essential.
Aesthetics, on the other hand, will bring in new players. To get started, just go to the template's download page and follow the prompts. You may then utilize the template by clicking "Use Template." The following are the top Discord server templates to get you started.
Streamer or Community Server Template
A greeting and verification channel, speech channels for both bots and people, and so much more are included in this design.
With this design, you may establish your own Discord community for your own Twitch or streaming channel if you're a streamer or have your own Twitch channel. Having a Discord server for your fans, followers, and stream watchers is a must if you want to grow your business and connect with them.
Bot Support
In the case of bot developers such as me, having a server where you can answer users' queries and reply to feature requests is a terrific way to keep the community engaged. Users will be more inclined to refer your bot to others if they get their questions answered and concerns addressed via a dedicated support server you set up for your bot. Providing outstanding assistance to your clients may go a long way!
When it comes to setting up your own server for bot support, the following template is here to assist!
Starter Server Template With No Frills Attached
In the event you're seeking a basic server template without any fancy extras, look no further! I can see how having too many channels, complicated permissions, or a slew of extra features might make running a server cumbersome. To put it another way, if all you want is a server to host games for you and your friends, this design is perfect for you! To rapidly set up a server with the proper number of channels and permissions, but not so many that I'm paralyzed by the sheer number, I've used this template multiple times.
Aesthetic Server
Simply said, this is the best Discord server design for those who are looking for a visually appealing server. It provides a choice of typefaces for channel names, as well as the standard server features like roles and charming emoji and kaomoji! Among the kaomoji are adorable stars, for example. Anesthetic server can't do without them, for sure. Here is an example of how charming kaomoji may be used in the titles of channels and roles.
Of course, you can learn how to design nice Discord text fonts here if you want to generate your own channel names using aesthetic fonts (like the font seen above!). There are kaomoji attached to the channel names displayed in the template, which is a nice touch!
Follow TechR for more informative articles.