How To Hire Software Developers In 2022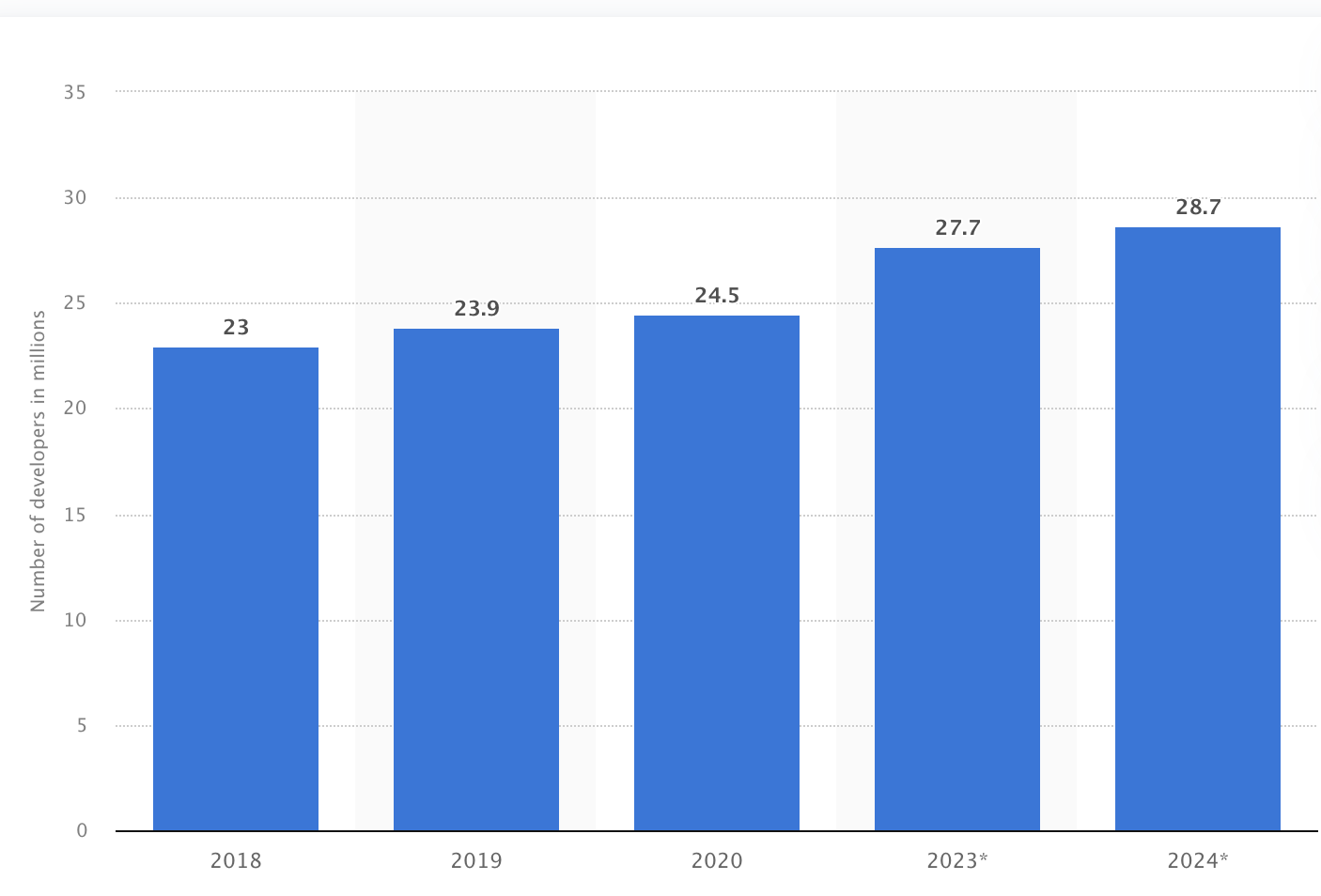 Starting a dev team or replacing talent? With 26 million software engineers worldwide, you might be wondering why it's so difficult to find a dedicated software development team.
In any case, you should not have to settle for average hires. Over 66% of businesses have felt the financial impact of bad recruits, so it's critical to lay the groundwork and assemble the best team possible.
This article will teach you how to recruit talented software developers. You'll also learn some useful techniques for assessing the key skills.
Where to start when hiring a dedicated software development team?
First, as a hiring manager, you should:
Articulate what development roles your organization lacks.
Describe what level of skill and technology you're looking for.
Define what soft skills your recruit should possess.
And if you can't, I advise you to do the following:
Engage all departments to run a detailed analysis focusing on what is needed, and
If your internal recruitment team isn't being deliberate enough, hire an agency.
Steps to hire software developers 
Finding exceptional engineers is challenging but not impossible. Here's how to hire software developers fast and easily:
· Create an employer brand
Develop, implement, and maintain an appealing employer brand by showcasing your company's culture and personality. Clarify your company's values and identify the benefits you have over your competition. Your employer branding processes shouldn't exaggerate your existing company's brand, goals, or values. It needs to be consistent with your company's image and accurately portray the perks your employees actually enjoy.. A strong company brand communicates to employees that their working environment is favorable, which increases employee attraction and retention rates.
· Cover all important questions 
Prepare questions that will assist you in better understanding the type of developer you intend to hire. Some important things to think about include:
What is the commitment expected of the developer's role?
What are you willing to pay?
Are you hiring full-time or part-time?
Are you open to offshore sourcing or only interested in remote talents?
Are there opportunities for professional growth within your organization?
Answering these questions will help you narrow down your search to the best candidates.
· Draft a job ad
The market competes for top talent, so before you go any further, you should be clear on what you want to get out of your adverts or job posts. A detailed job description provides structure and clarity to candidates by defining activities and responsibilities and establishing a benchmark for performance monitoring. Remember that no worthy talent will develop an interest in your organization if you're unsure about your needs.
· Start the search 
Knowing where to look for talent is also important. Do you plan on using an outsourcing firm to find a new software developer, or would you rather find one on your own? Working with a provider increases expenses, but you'll have access to skilled programmers who can complete your projects successfully. However, if you want to do it on your own, you'll need a solid grasp of software development fundamentals. I recommend you approach this option discreetly; otherwise, use an outsourcing agent. However, if you prefer to strike out on your own, the following are some promising places to find skilled tech workers:
Job fairs.
Social media
Hiring events.
Campus recruiting.
LinkedIn recruiting.
Blogs and open-source projects.
PS: When you hire through an outsourced development provider, the company handles the entire process.
Continue with the next steps if you want to conduct more independent hiring.
· Check the background
A promising candidate should have an impressive career ladder. Unless a perfect justification is given, an unexplained employment gap and job hopping are warning signs.
· Check the job history 
If a candidate disparages their past employment without mentioning at least one item they learned from that organization, it indicates that they were only after the money. So, look elsewhere.
· Assess hard and soft skills 
You need a further assessment of the candidates' technical skills. Core technical abilities include programming languages, frameworks, version control, and testing. If you're interested in learning about the most popular programming languages right now, Statista has compiled an infographic for your perusal.
Contrarily, soft skills include things like the ability to communicate and work well with others as well as the ability to manage one's time effectively and solve problems.
Giving a skill test or a paid skill test has been proven to help companies hire software developers with skills they're looking for. This helps to ensure the following:
The engineers can write quality code
They know and understand the latest programming languages and tech stack.
They are strong team players and contribute significantly to your bottom line.
They're great communicators, and can readily find solutions to problems.
· The interview 
Once you've separated the good from the ordinary, the next step is to invite them for an interview. Be strict without being rigid. Keep in mind that you're hiring a human, not a machine. Because an interrogation-style interview will only stress both participants, keep it as conversational as possible. Look out for those who are:
Clear on your company's needs.
Culturally fit.
Passionate about software development.
Conclusion
Finding outstanding software engineers should not be difficult once you have a good hiring structure. With this guide, you'll know what to look for in a developer and how to attract, and evaluate their skills. The more specific your search, the more likely you are to locate the ideal applicant whose abilities, experience, and attitude align with the role's needs and your company's overall vision.