Grand Cayman Unveiled: Must-Take Guided Tours for First-Time Visitors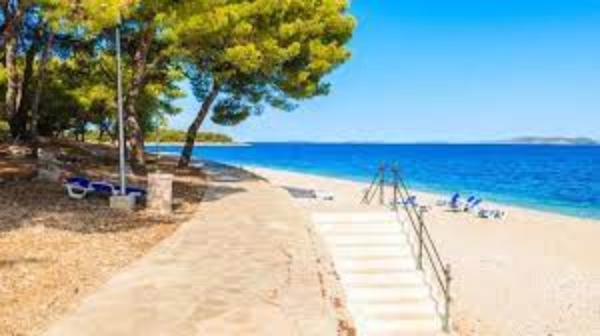 Grand Cayman is home to various guided tours introducing you to the island's captivating attractions—strap on your snorkel gear for a mesmerizing underwater experience, including Stingray City and the Kittiwake Shipwreck.
The island's East End is a haven for secluded beaches and seclusion, while a trip to the rum distillery offers tasting sessions. You can also take a nighttime trip to Bioluminescence Bay for an enchanting experience beneath the stars.
Exploring the rich cultural and natural wonders, Grand Cayman tours offer visitors an immersive and unforgettable experience in this stunning Caribbean destination.
Stingray City
Swimming with stingrays is the number one must-do activity for visitors to Grand Cayman, and the best place to do it is at Stingray City. This attraction is on a natural offshore sandbar surrounded by clear water with three to five feet depth. Guests swim with the stingrays in this naturally calm and shallow area of the North Sound, protected by the Barrier Reef. While these ocean giants are wild, they seem almost tame and love to play with humans, rubbing against them like puppies.
In 1981, two local diver instructors earned the trust of the stingrays at this site and started feeding them. The docile and friendly stingrays responded well, and soon, this tour became the most popular activity in the entire Caribbean. Many destinations have tried to replicate the success of this experience, but none have been as successful or awe-inspiring as Stingray City.
To make this experience memorable, consider joining a guided snorkeling and sandbar tour, including Rum Point and Starfish Beach. This private jet ski tour will allow you to explore Grand Cayman's top sights with a comfortable and accommodating group. This tour will be one of the most memorable activities of your trip.
Camana Bay
Camana Bay is the island's premier shopping, dining, and culture center. Located just a stone's throw from the white sand of Seven Mile Beach, it's home to some of the best resorts, bars, and restaurants in Grand Cayman. It also offers various events and activities, such as the Wednesday Farmers and Artisans Market, the Observation Tower, and the island's only movie theatre.
While here, a Camana Bay Visitor Centre tour is well worth your time. This resource contains information about the island and recommendations for shopping at every price point. There's even a shopper's checklist that'll help you plan for your trip to the Caribbean.
The best way to experience Camana Bay is on the water, whether hopping on a boat from the harbor to Stingray City or snorkeling the vibrant reefs of Kaibo or Starfish Point. And, of course, there's nothing that says Caribbean vacation like swinging in a hammock. There are several on the Island and at the waterfront area, or if you prefer to be more elevated, hop onto the Observation Tower for amazing views of the marina and the ocean. As the day draws to a close, don't miss the opportunity to witness a spectacular Cayman sunset from the waters of Bioluminescent Bay.
Crystal Caves
The Cave of Crystals is a natural marvel. Giant gypsum crystals, resembling massive swords fill the arid cave. Humans hardly ever explore this natural wonder due to its harsh conditions. The temperature in the cave reaches 136 degrees Fahrenheit and is nearly 99 percent humidity. Unless you're equipped with proper protective gear, staying in the shelter for more than 10 minutes is impossible without risking fluids condensing in your lungs and potentially killing you.
While the cave is open to visitors, it's best done on a guided tour. The standard 50-minute time is a good choice for first-time visitors and families.
A more advanced tour, which takes about 90 minutes, is also available. This tour requires more climbing through narrow passageways, but it's a fantastic opportunity to see the unique formations of the cave. The time will take you to the first room with a small creek running through it. You'll also learn more about the history of the cave, and you'll be able to take some amazing pictures while you're there.
Mastic Trail
Once upon a time, Grand Cayman was little more than a sleepy fishing village connected by scenic coastal roadways. Pedal back in time on an early morning bike tour with Eco Rides Cayman and take in the sights of this laid-back side of the island. Pedal past the Blowholes, craggy limestone rocks just before East End, Barefoot Beach (as blissful as it sounds), and the Cayman Parrot Sanctuary to see how life once was on this non-touristy, local side of the island.
You'll find silver thatch palms all over the islands, but a great place to spot them is along Mastic Trail. Retracing a more than a century-old agricultural footpath, this shaded nature trail takes you through the Mastic Reserve, one of the island's most extensive tracts of untouched old-growth forest.
The 2.3-mile Mastic Trail is best experienced on a guided tour by the Cayman Islands National Trust, which restored the trail in the 1990s. A more immersive and educational experience than a simple hike, the tour guides will share stories about the history of the trees, plants, and animals you'll encounter.
On a tour of the Crystal Caves, you can also explore Cayman's ancient underground features, where you'll be wowed by icicle-like stalactites and stalagmites dripping from the ceilings. These crystalline formations are just a short drive from George Town and can be explored by families and individuals of all fitness levels.