How To Reset Your Roblox Password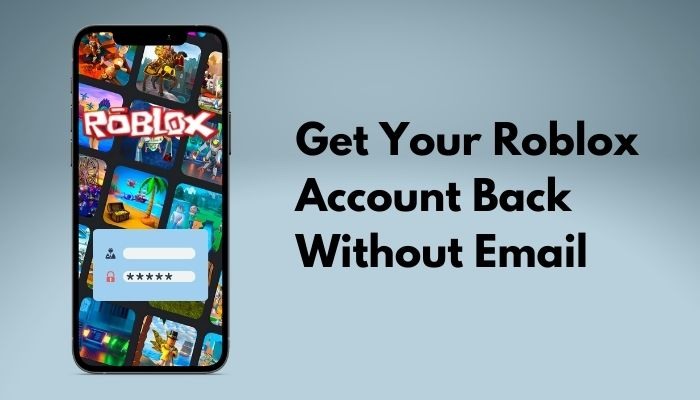 Roblox is an online gaming platform that enables users to both design and play their own games.
Robux is the game's in-game cash, which players can spend to personalize their avatar or purchase special skills. Roblox passwords are often weak and simple to guess since most accounts are owned by children. As a result, Roblox is often hacked, with user account information being sold on hacker forums.
Roblox does not ask you to validate your email address or phone number when you first join up. This makes it more difficult to restore your Roblox account, therefore we recommend that you connect your email address to your Roblox password as soon as possible. We'll teach you how to change your Roblox password or reset your account in this post.
Read More: How To Change Coinbase Password
How to Reset Password Using Email
Click the Forgot Username/Password link on the Roblox login screen.

Make sure your email address is the same as the one you used to establish your Roblox account.

Then press the Submit button.

Now go ahead and check your email. Check your spam/junk folder to see whether it's from Roblox.com if it's not in your inbox.

Click the Reset Password button in the email. You may also click on the email's link.

If you have numerous accounts, all of them will be shown, and you must pick which one you wish to change the password for.

When you're finished, put in your new password and click Submit.

This is how you may use email to reset and update your Roblox password.
How to Change Password Using a Phone Number
If you have a phone number associated with your Roblox account, you may use it to change your password.

Click the Forgot Username/Password link on the Roblox login screen.

To reset your password, choose Use Phone Number.

Choose your country (make sure the prefix is correct) and enter your phone number.

Press the Submit button.

Verify should be selected.

You will now get a 6-digit number as a text message on your phone.

Click on Verify once you've typed in the number.

Finally, type in your new password, confirm it, and hit Submit.
You'll be able to log into your Roblox account after you've completed all of this. Keep in mind that you must change your password on a regular basis to keep your account secure.
Read More: How To Fix Instagram Video Selfie Verification Not Working
ROBLOX Password Requirements
Unlike many other websites, ROBLOX does not have a lot of password restrictions. The sole requirement is that your password be at least eight characters long. Capital letters, digits, and symbols are not required. That does not, however, imply that you should establish a simple password.
Your password is your ROBLOX account's final line of security against hackers who seek to steal your information or use it in other ways. Accounts on ROBLOX have been hacked in the past. While certain users, such as prominent broadcasters, are more vulnerable, anybody may be affected. It is possible to prevent this from occurring to you if you use a strong password.
Read More: How To Get On The FYP Complete Guideline
What Makes a Good Password For ROBLOX?
A lengthy password, according to Google, is a strong password. Make an effort to come up with a password that is at least 12 characters long.
You should choose a unique password that you don't use on other websites. If your email password is the same as your ROBLOX account password, they now have access to two of your passwords and two accounts. For each service, you use, mix up your passwords.
Personal information such as your initials, birthdate, or nicknames should not be used. Words like "password" and numerals and characters in consecutive order are likewise less secure.
Follow TechR for more informative articles.