How To Change Coinbase Password Complete Guideline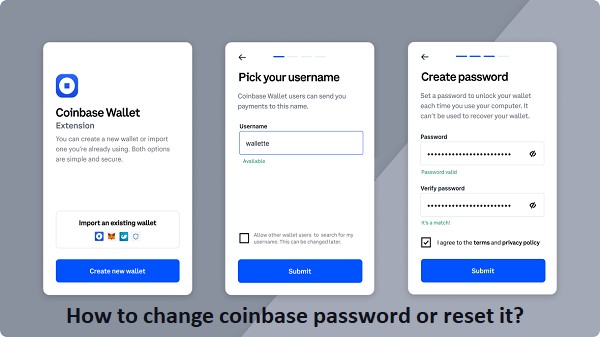 Weather Weather you've forgotten your password or not, it's a good idea to update it from time to time for security reasons. As a result, you can prevent your account from being hacked and make it more secure.
On the other hand, if you forget your password, you may change it.
How To Change Coinbase Password?
The method for changing your Coinbase password is quite simple and straightforward. Simply follow the instructions below:
Open the Coinbase app on your phone or tablet.

Enter your email address and password to access your Coinbase account. If you want to change your password, click here.

On the home screen, choose the menu option from the top navigation bar.

After that, browse for choices in the Settings menu.

Now choose the option to change your password.

Now type in your old password in the first field, followed by the new password in the second field.

After that, a verification code will be issued to the phone number you provided.

In the appropriate area, mention the two-step verification code.

Then, to make a change, choose the Confirm option.
To see whether your new password is working, log out and then try signing in again using your new password. If you were able to log in successfully, it implies your password is valid.
Read More: How To Fix Instagram Video Selfie Verification Not Working
Change Coinbase Password On App
The following are the procedures to changing your Coinbase password:
To reset your password, go to the Password Reset page.

Enter the Coinbase account's associated email address.

To get the email, choose the "Reset password" option.

In the "Choose a password and confirm the password fields" option, type the new password.

After that, choose "Update password" from the drop-down menu.

With your new password, you can quickly log in.
Read More: How To Get On The FYP Complete Guideline
How to Get Back the Coinbase Account Access?
The following are the procedures to regaining access to your Coinbase account:
To begin, go to the Settings area and choose the Sign Out option.

Reopen the Coinbase wallet app and choose "I already have a wallet" from the drop-down menu.

Simply choose "Restore" from Google Drive or use the recovery word to restore it.

To finish the procedure, follow the stages and directions.
Follow TechR for more informative articles.