A Surge in TV Watching: Why Cord Cutting Is Not an Option during Pandemic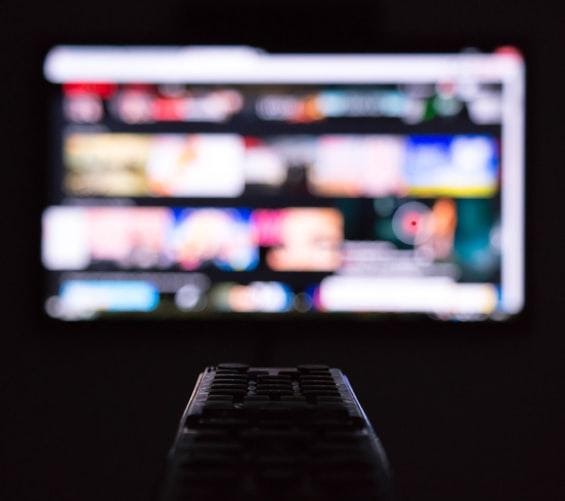 According to the media watchdog Ofcom, the coronavirus pandemic has caused a surge in TV watching.
An annual study took place in the United Kingdom, which found the country's growing habits during the pandemic, which majorly involved the long hours watching TV. It has also been discovered that in the peak height of the pandemic, adults spent an average of 6 hours and 25 minutes every day in front of their screens.
And not only television but even internet streaming platforms saw a huge surge in screen time during the pandemic. But the surge in internet streaming screen time was not a surprise as much as TV watching was.
This is because, before the coronavirus outbreak, the debates in the United States were around the cause of cutting the cord. There were large groups of people that had been forcing themselves and people around them to cut the cable TV connection from their home. The movement knows as the "Cut the cord movement" had started gaining more and more attention as people started to disconnect cable TV service from their home and had started relying on internet streaming platforms.
And while the coronavirus pandemic has brought about the changes in watching habits for many people it is being speculated that the need for cable TV service will grow more and lead up to becoming an essential tool in the post-pandemic world.
There are many reasons why people should start considering the need of a reliable cable TV service in their home. These reasons have existed for quite a few years, but due to the pandemic, the following reasons have become more relevant and powerful and even have the potential to finally silence cord-cutters.
Reason No 1: Reliability
In this blog, we do not intend to compare the internet streaming platforms and cable TV service, but during the coronavirus outbreak, this differentiation was built very strongly.
The coronavirus outbreak has compelled millions of Americans to stay in their homes and ride out the pandemic by observing self-quarantine. The pandemic situation is still forcing Americans to practice social distancing which means that they have to continue with work and educational duties from their home via the internet.
This high dependency on the internet had caused a major surge in internet usage which started affecting the internet streaming platform customers as well. This is because due to the pandemic, an average American family was forced to stay back at home and use the single internet connection for different purposes. So while the employees and students used the internet for their work and education purpose, those who need the internet for entrainment purposes had to suffer.
And this whole situation made cable TV service come forward as the most reliable medium for entertainment. A reliable cable TV service fights against all odds and never lets its customers deal with the shortage of entertainment. Be it harsh weather or any other unfavorable condition, cable TV service manage to overcome all obstacles.
Reason No 2: Price
Another major reason that makes cable TV service an essential part of today's times and even in the future, is its affordability.
Due to the coronavirus outbreak, the majority of people are suffering from the financial crisis. And it is safe to say that to get back on their track, financially, people will have to take a step back a little in their spending.
While you can sacrifice on spending lots of money on shopping and groceries, you still cannot let your family spend the pandemic without having any source of entertainment.
Therefore, in such times the most reliable and affordable medium to seek is the cable TV service. In a cable TV service, you can customize your channel list and make sure you only pay for those channels only.
Moreover, if you opt for a cable TV service like the Spectrum, then it already offers affordable cable TV packages that have the most desirable Spectrum Channel List included.
Reason No 3: Sports
One of the big reasons that can change your decision if you are deicing to cut the cord is no matter how convenient you find internet streaming platforms, they still cannot give you the amazing experience of watching live sports games that a cable TV can.
The joy and pleasure a sports fan gets to watch a live sports game just cannot be replaced. While many streaming platforms cater to this need as well but they still cannot tackle the connectivity issues that come with streaming a sports game live.
A cable TV service, on the other hand, causes no such issues and makes sure that the sports game is enjoyed at its fullest.
Reason No 4: Warning
Don't buy into the fad of cord-cutting. You will find the lack of variety of content available exasperating after a while. Cable TV gives you such great lineups with networks focused on many genres. And cable TV now has all the features of a streaming service, so you get the best of both worlds. Happy watching! TechR