How Database Software Can Improve Your Business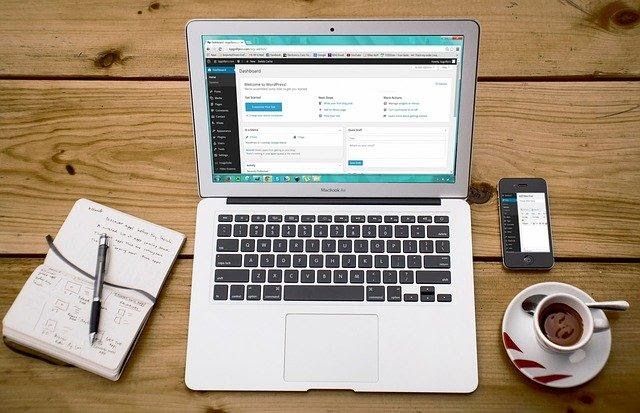 Earlier this year, TechR discussed various software that are essential for every business. One key bit of software is database software, a tool especially developed for building and managing records. It uses formats like tables and sections to store and sort information. When specific data is needed by a user, it's requested and delivered via a GUI or graphical user interface.
The ever-growing demand for database software
Well-managed data is critical not just for day to day operations, but also for growth which is why database software is increasingly being adopted by businesses. The market size of database software is even estimated to reach $135 billion by 2025 and $189 billion by 2030. Such projections signify the strong demand for this tool, especially as other technologies tied to it continue to improve as well, like the cloud. Our post on the 'Best Cloud Hosting Companies in 2020' tackled the advantages of cloud computing, including multiple database integration into one account. A feature like this makes cloud-based database software a great option for building your business.
How does database software help exactly?
To see how database software can improve your business, consider the following benefits:
Data Organization through Centralization
Data organization may sound basic, but it's actually an issue for a lot of businesses. For instance, we previously mentioned that manual data entry on Salesforce accounts for most of the data errors on the platform. It may impact everything from customer or employee info to profit and loss statements.
Database software can reduce errors by organizing multiple sets of data into a centralized database. In this case, Salesforce can be integrated with your database software for seamless data interchange. By doing this, you minimize the need for repetitive data entry, significantly driving down risks of data errors.
More Efficient and Consistent Processes via Automation
Efficiency and consistency are key factors in growing a business, and automation is one major feature of database software for this purpose.
It's especially helpful for things like inventory and payroll. These are highlighted as you read Chron's report on databases in business, but in essence, the software delivers improved tracking and workflow through automation. It lets you implement an efficient product monitoring system like bar codes and even schedule reminders to ensure that you always have sufficient inventory. Payroll, on the other hand, deals with multiple components such as basic pay, taxes, and bonuses. Database software allows you to automate computations and updates, resulting in more consistent and accurate payouts.
Automation also applies to the software itself, which means managing and running it in this manner can save you time and resources. As explained on the guide page when you download the MongoDB software, key admin processes like upgrades and deployment can be done seamlessly. It lets you reduce operational overhead, and the money you save may then be allotted to other facets of your business for continuous growth.
Better Decision Making
Database software may also be integrated with data visualization tools. You can have pertinent information presented neatly and quickly, allowing you to form more informed decisions on how to move your business forward.
One example is by using competitive analysis on a channel like social media, which can be instrumental in building your brand. TechR shared a guide on doing social media competitive analysis, and the second step is gathering and evaluating your data. This part is where database software can contribute the most, as the tool lets you tally or arrange what you need by feeding data to your application accurately and instantaneously.
Stronger Client Acquisition and Retention
Scaling a business is tied to how you welcome new customers and treat loyal ones. By using database software, you can track client details and interaction which then lets you assess additional business opportunities. For instance, you may have many customers who have a preference toward a specific set of products, and a promo or sale tied to these items can encourage them to purchase more. This also works in attracting new buyers.
It's beneficial as well for other affairs that can strengthen business connections, such as not missing a special occasion or birthday of an investor or long-time client. With database software, you can securely save personal information like these and act on them in a timely manner.
In conclusion, database software can serve as a strong catalyst for growth by providing benefits in human error mitigation, automation, and nurturing customer relationships. All of these can ultimately save you from a lot of headache as you try to build your business.
Follow TechR for more!