11 Proven Tips to Help You Stay Safe Online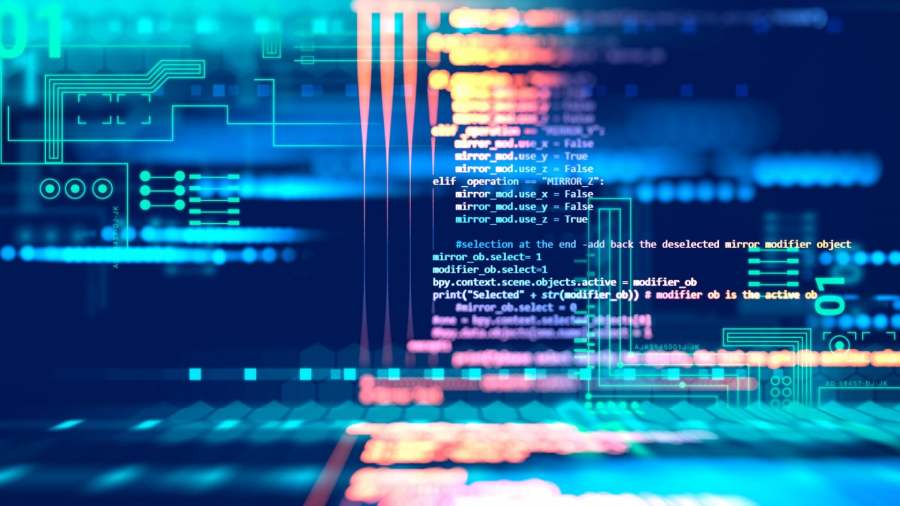 According to the latest estimation, more than 5 billion people are connected to the Internet nowadays. Data security and staying safe online have become more important than they used to be in the past. If you rely on the Internet to learn new things, shop for products, or to get work done, you have to be conscious about keeping your data safe. 
Staying safe online is not as difficult as many people think. You don't necessarily have to be a "geek" to learn how you can surf the web without allowing hackers to steal your data. Keep reading this blog to find eleven actionable tips that you can adopt to boost your security online!
Understand the Basics of the Internet
The Internet doesn't only consist of a handful of websites. Internet servers are scattered across the web, and it's impossible for a single human to check all the content present online. Therefore, you have to be careful about what areas of the Internet you should access and what to ignore. 
The Internet can be divided into:
Surface web

Deep web

Dark web
As a general user, you will spend almost all your time exploring the surface web. Equipping yourself with basic practices of online security will enable you to keep your data. You'll hardly interact with the deep web unless you're a programmer, as the deep web is used for private forums and managing transactions. 
Most people think the dark web is used only for illegal activities. Contrary to popular belief, the dark web is also used by researchers or any other users who want to stay anonymous online. It's important for you to look beyond the media hype and educate yourself about the Internet to avoid hackers from stealing your data. 
Use Secure Networks
Whether you're sitting at your home or hanging out with your friends at a coffee shop, you have to be careful about the internet connection you choose to surf the web. Using an unsecured connection can allow hackers to steal your IP Address and access your sensitive data. 
Make sure you avoid using the Public WiFi connection you can find easily at shopping malls. If possible, rely on an Ethernet connection, and use a reputed VPN service to mask your identity online from hackers.
Avoid Unwanted Emails
Every single one of us receives emails from unknown email addresses. These emails might contain harmful files or links to websites that can allow hackers to steal your data. To ensure that you stay safe online, you have to avoid any email you receive from an unknown email address. 
It's important for you to stay careful about downloading the files attached to emails. Even if you receive an email from someone you trust, don't download and open a file in the email if it seems suspicious. 
Create Strong Passwords
Using a common phrase as a password will never help you stay safe online. If you don't want your accounts to be accessed by hackers, you have to ensure that you have strong passwords that are difficult to crack. 
Creating a strong and resilient password is super easy. If you don't have time to read the guidelines for creating a strong password, you can use an online password generator tool to create passwords for your online accounts. 
Keep Copies of Your Data
Storing all your sensitive data in one place is the biggest mistake you can make. Instead of keeping your files in local or cloud storage, you should make several copies of your data. Doing so will ensure that you can get your hands on your data even if a malware attack has made it impossible for you to access your files.
Update 3
rd
-Party Apps
If you use 3rd-party apps like VLC Player on your computer or your smartphone, then you have to ensure that you update those apps regularly. 
The reason why you should update your software is that hackers can find a bug in any 3rd-party tool to break into your computer. Using the 3rd-party software with the latest bug fixes to minimize your chances of getting attacked by hackers. 
Stay Careful on Social Media
Most online users rely on social media to communicate with friends and find new people. If you spend your time daily on social media, you have to ensure that you don't leak your personal information. 
Avoid sharing your personal details or your login data with anyone online. Don't join any group or forum online that encourages people to do anything against the policies implemented by the government. 
Stay Careful About Downloading Files
Downloading files online allows you to enhance your information and allows you to get work done. However, when you try downloading any files, you have to ensure that you only download a file from a secure place. 
Accessing any file that comes from an untrusted website can allow hackers to break into your computer. Therefore, only download files from websites you can trust, and make sure you don't download any copyrighted material. 
Shop Online From Secure Websites
Buying products online is the most convenient way to get products you like. However, when it comes to online shopping, you have to be extra careful about your data. Entering your credentials on any unsecured website can result in data or financial loss. 
Avoid buying products from any websites that are not trusted by users. Only shop from a website after checking reviews about it left by the customers. 
Install an Antivirus Program
Adopting the best cybersecurity practices cannot guarantee your safety online. Therefore, you should boost your security by installing a proper antivirus program on your computer. Antivirus allows you to stay safe from malware and ransomware. Consider buying the premium subscription to an antivirus program as it will provide advanced security. 
Never Share Your Personal Information 
As mentioned above, if you spend a lot of time on social media, then you have to be careful about keeping your credentials safe. Doing so will ensure that hackers can't break into your computer or smartphone. If possible, you should meet with a person to exchange any sensitive information instead of sharing information online. 
Follow TechR for more!