Startup Season 4 Release Date, Cast and More You Want Know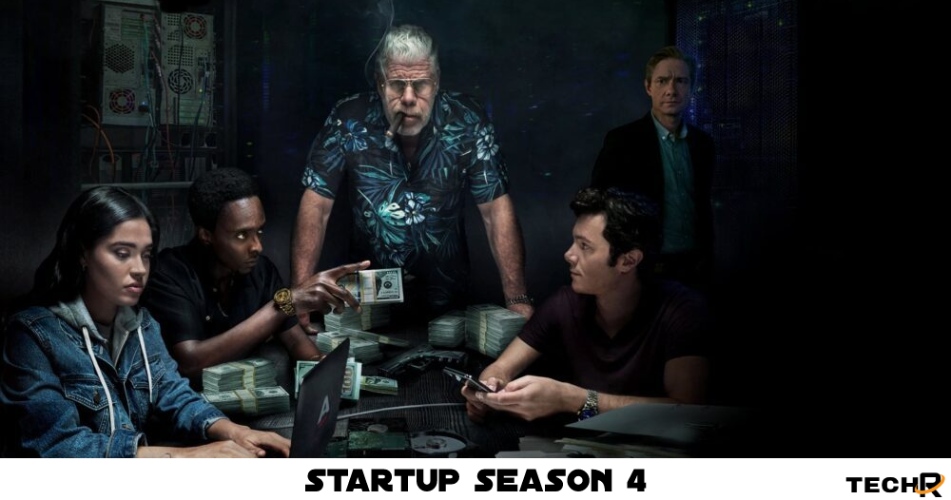 There are glimmers of optimism that a revival of StartUp is in the works, but that doesn't necessarily mean it will be on Netflix. Here's what we've learned thus far.
Seasons 1-3 of StartUp premiered on Netflix on May 4th, 2021 internationally, however just two seasons were available in the UK. On August 23rd, the sitcom was ranked the 50th best-performing TV show in 2021, according to Nielsen. It remained in the US top 10 for 28 weeks.
Crackle, the streaming service that was originally controlled by Sony but was sold, was where the show first debuted as one of the streaming service's flagship titles.
It had a stellar cast, including Martin Freeman, Ron Perlman, Adam Brody, and Addison Timlin.
The fact that all three seasons are now available on Netflix has sparked a surge of interest in the possibility of a fourth.
Will There Be a Season 4 of StartUp?
As a result, the program was officially canceled following the airing of season 3 in November of 2018.
Insider has learned that the original network behind the program is considering bringing the show back, or at the very least, reviving it.
Ashley Rodriguez spoke with Bill Rouhana, CEO of Crackle's parent business Chicken Soup for the Soul Entertainment, in the post (which we urge you to check out but be aware there is a paywall).
Back in July, Bill Rouhana told Insider that he and the show's creators had contacted them about producing more.
Putting together a resurrection with the previous actors would be difficult given the time that has elapsed since Season 3, but discussions are underway.
More Crackle titles may be licensed to Netflix in the future, Rouhana proposed because the Netflix surge made Crackle more popular, she said.
If you're hoping for a Sony TV show, you'd better not get too excited. Recently, Sony Television has been believed to be working on movies or reboots for a number of high-profile series.
Both Hannibal, which had seen its popularity skyrocket following its inclusion on Netflix, and Community, which had long been speculated to be made into a movie, remained unrenewed last year.
However, even if Crackle decides to continue the program, Netflix would not be guaranteed to obtain it. As a Crackle Original, the program would continue to premiere first, and only then would it be available on Netflix, if at all.
Crackle is only available in a few countries, so it's possible that Netflix may serve as a worldwide distributor, but this is just speculation until an official announcement is made.
Read More: Who is Desiree Washington
The Cast Of "Startup" Season 4
With Adam Brody, Edi Gathegi, and Addison Timlin as well as Ron Perlman and Mira Sorvino in the cast. However, Mira Sorvino's comeback for the show's fourth season seems quite unlikely. In the third season, Nick Talman killed Rebecca Stroud in order to eliminate her as a possible adversary. The following episode is planned to continue the professional journeys of Adam Brody (Nick Talman), Edi Gathegi (Ronald Dacey), and Otmara Marrero (Izzy Morales).
They must devise a strategy to terrify the people in light of the mounting danger from both the government and organized crime. As a result, it's possible that the actors will reverse course.
Season 4 Of StartUp Will Be Released On The Following Date
It has not yet been revealed if Season 4 of StartUp will air. There is a good chance that the fourth season of StartUp will be out in 2022.
For the first time in its three-year run, the premiere dates of StartUp have been announced: September 6, 2016, September 28, 2017, and November 1, 2018. This trailer for StartUp's upcoming fourth season will get you in the mood.
Startup Season 4: Recap
Wes reevaluates his business's finances, Ronald reconsiders his ties to LH7, and Nick is motivated to take the firm to the next level due to the arrival of an NSA operative, Rebecca Stroud.
To protect Araknet, Ronald must decide whether to weaken LH7 or not; a chance encounter with Izzy brings back memories of her past, and Stroud's NSA power puts the lives of the network's architects at risk.
Ronald and Nick dispute about how to continue as co-CEOs as Wes tries to hide the rest of his money from Stroud; Izzy is drawn back into the field of disruptive technology.
To recruit new investors, Wes throws a lavish party; LH7's attempts backfire on Ronald's family; Nick goes on a secret mission to recover the business, and Mara's emotional roller coaster is provoked by a brush with someone from her background. It is difficult for Izzy to uncover Stroud's true intentions as she struggles with her deceit; Wes honestly believes that his relationship with Mara will be repaired; Araknet receives horrific news, which sparks controversy inside the organization.
In the last episode, Ronald is worried about LH7 vengeance; Mara's master aim comes true, startling Wes and Nick, and Stroud emerges to close up loose ends, resulting in a tense and tragic battle.
Read More: The God of Highschool Season 2 Release Date And Every Thing You Want
Finale Trailer For Season 4 Of StartUp
The trailer for Season 4 of StartUp has not yet been released. It is scheduled to go into production soon. Check out this teaser for StartUp's upcoming third season down below.
StartUp Season 4: Plot
The third and last episode ended on an unexpected note. Despite the fact that Ronald Dacey and Mara Chandler were able to get $100 million from Saginaw, they lost 60 million users owing to a flaw. As a result, there was a conflict between the investors and the company. In the previous episode, Nick Talman killed Rebecca Stroud, causing friction among the three partners. The victim had previously indicated that she had no affiliation with the NSA before her death. Izzy, Ronald, and Nick will work together to figure out how to restore Aratech in Season 4. This time around, they're dealing with a slew of external threats, including government interference and criminal activity. The founders of the corporation have a duty to preserve their own interests, which might lead to conflict inside the organisation. In addition, Ron's daughter, Mara, will continue to face some unforeseen obstacles in the upcoming season.
When is StartUp Season 4 on Netflix?
For StartUp season 4, we may expect Netflix to release the new episodes roughly a year after the show's launch date. Netflix should be able to get its hands on a slice of this show's success because of how popular it is.
We'll keep you updated on any new StartUp season 4 rumors as they emerge.