Is Girl in the Basement True Story?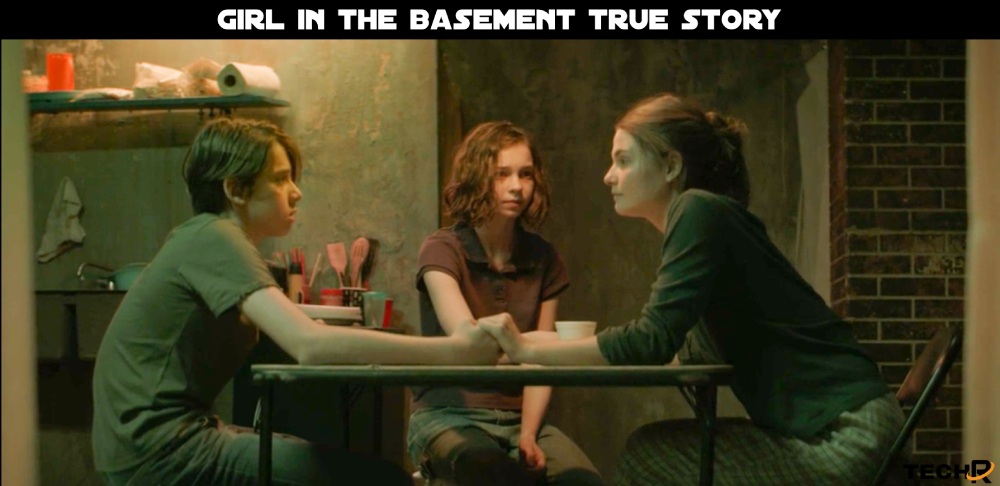 The Fritzl case made headlines in 2008 when a woman named Elisabeth Fritzl told Austrian police officials that her father, Josef Fritzl, had held her captive for 24 years. When she was held captive in a hidden area in the basement of their family home, Josef used to assault, sexually abuse, and even rape her.
As a result, Elisabeth had to give birth to seven children, three of whom remained in captivity with their mother, three of whom were raised by Fritzl and his wife, Rosemarie, and one of whom died shortly after birth.
Josef was arrested by police on suspicion of false imprisonment, rape, and other criminal offenses based on Elisabeth's complaint. He was convicted and found guilty on all counts and the court has sentenced him to life in March 2009.
All About Elisabeth Fritzl, the Girl in the Basement
Josef Fritzl and Rosemarie Fritzl had Elisabeth Fritzl in 1966 in Austria. She was the youngest of six siblings, with three brothers and three sisters.
When she was 11 years old in 1977, her father began abusing her. Elisabeth began training to be a waitress when she turned 15 after finishing her education.
In 1983, she ran away from her home and went into hiding in Vienna with a friend. Within 20 days, police had located her and returned her to her parents. She later returned to her waitressing class and completed it in order to obtain employment in a nearby city.
Read More: Here is Everything About Rose Dorothy Dauriac, Scarlett Johansson's Daughter
How Elisabeth Fritzl Land in the Basement
Josef Fritzl called Elisabeth in 1984 to ask for her help in repairing a door in the basement of their Austrian home. Elisabeth went down the stairs to assist her father, completely unaware of his intentions or how her life would change as a result of this event. She was about to leave when a small cloth piece soaked in ether was placed over her mouth and nose to keep her from leaving.
Elisabeth had no idea that she was assisting her own father in his plan to enslave her as a sex slave. Josef Fritzl had been preparing an underground prison cell for years and had already gained official approval from the local authorities in the late 1970s.
Building nuclear bunkers in the basement of a house were very common during the Cold War, so Josef had no trouble securing permission.
In fact, the local authorities gave Josef a grant of £2,000 to help with the construction costs. Before reaching the cellar where he planned to hold Elisabeth captive, a succession of doors had to be opened.
24 Years of Life in the Basement
Elisabeth had to live in hell for the next 24 years because the horrors she faced were never-ending. She was forced to catch rats with her bare hands on occasion. Summer was her least favorite season because of the unbearable sweat, which she later detailed in her writings.
Life moved on for the rest of the world, but Elisabeth's was still and stagnant. Her father initially bound her with an iron chain, limiting her movement to half a meter on either side of the bed. He then wrapped the chain around her waist to give her more mobility.
He removed the chain after a few months because it was causing problems during sexual activity. Josef sexually abused her for years, rapping her multiple times a day until she was released in April 2008. In those 25 years, he raped her at least 3000 times, giving birth to seven children. As Elisabeth's children grew older, they had to witness her abuse.
Three of her children were in the basement with her, while the other three appeared mysteriously near Josef Fritzl and his wife, Rosemarie, as per his plan.
Read More: Mikey Tokyo Revengers : Everything You Need To Know
Atrocities Unleashed By Her Father
Fritzl used to dictate letters to Elisabeth informing her that she was fine but unable to care for the children. He'd then drive hundreds of miles to return them to Rosemarie. Elisabeth was completely broken on the inside, but she tried to console herself by reminding herself that at least her three children are doing better than those who languish downstairs.
Josef used to repeatedly beat and kick her. He used to make Elisabeth reenact violent pornographic movie scenes. Elisabeth suffered not only physical but also psychological injuries as a result of this. She had been alone for the first five years.
In 1996, one of her children died shortly after his birth in the cellar. When he was only 3 days old, the child had trouble breathing and died in her arms. Josef later admitted that he had incinerated the child's body.
During the trial, Fritzl attempted to defend himself by claiming that Elisabeth's behavior was unpredictable, so he locked her up to protect her from the outside world. Josef's lawyer attempted to portray him as a loving and dedicated father who spent time and money on his two families.
Babies Birth Gave Her a Purpose to Live
It was a nightmare for her when the infants started to arrive. She attempted suicide but seeing her children gave her a reason to live after years of being alone. For nearly 12 years, she gave birth to all of her children without seeking medical treatment. Josef gave her disinfectant, a soiled pair of scissors, and a childbirth book.
If Elisabeth and her children try to flee, Fritzl has threatened to kill them. "He told them he had installed a system so that the doors would give them electric shocks if they tried to open them and that poison would be released into the cellar if they tried to escape, killing them all instantly," according to the court's indictment order.
Josef Fritzl used to turn off the power to the basement for days at a time, leaving Elisabeth alone in the dark.
Elisabeth's Way Out of the Dark Basement Life
Kerstin, her 19-year-old daughter, required immediate hospitalization, bringing her story to a close. Joseph Fritzl, who had previously shown no mercy, drove her to the hospital. Looking at Kerstin's condition, the doctors who were treating her became very suspicious. The incident was later reported to police officials by doctors.
The mother was urged to come forward with the necessary information by the media, which was broadcast repeatedly if they wanted to save her life. The appeals were broadcast on the television in their basement, where she and her two sons were watching. She then asked her father to release her. Josef Fritzl's powers were waning as he grew older, and he was having difficulty supporting both families.
He began to devise a strategy for getting rid of everything without raising too many questions. He gave in for the first time in 24 years. He told the hospital staff some stories. Both police officers and doctors, however, refused to believe his story.
When Elisabeth was in the hospital, police officials separated her from her father and threatened to charge her with child abuse for her neglect of her daughter.
Elisabeth then told police officers that she would tell them everything on the condition that she would never see her father again.
A Film on Elisabeth Fritzl – Girl in the Basement Story
The crime film "Girl in the Basement" is based on the true story of Elisabeth Fritzl, who grabbed the attention of reviewers.
Sara, a teen girl who has just turned 18 and is yearning to leave her parents' house, is the protagonist of the film. Her father, who refuses to let her go, kidnaps her and imprisons her in his basement, where he abuses her for years.
Read More: Who Is Peyton List Dating 2022
Know Where is Elisabeth Fritzl NNNow?
Elisabeth first saw sunlight after being held captive by her father for 24 years when she went to the hospital to see one of her children who needed immediate medical attention. Her father immediately led her back to the basement, causing one of the hospital staff to become suspicious and call the cops.
She was rescued by police officers and taken to the state care center right away. In a nearby village in Northern Austria, Elisabeth received therapy. Because of the accumulated trauma, she has suffered for years, psychologists who examined her recommended that she receive lifelong therapy.
Elisabeth is now said to be living in a bright home with her children, where she is unlikely to be reminded of the past.
Despite the fact that Elisabeth is now in her fifties, her most recent photograph was taken when she was just 16. Officials have done everything possible to keep her identity hidden from the public eye in the hopes of restoring normalcy to her life following the atrocities perpetrated against her.
Elisabeth was renamed and given a new identity. She currently resides in an Austrian village known only as "Village X" in order to maintain her anonymity.
Elisabeth now lives with her five children, ranging in age from 19 to 33. A couple of her children struggled to recover because they have had a lot of anxiety and are prone to panic attacks. To get back to their normal lives, they were put on a strict diet, regular exercise, and mood-altering drugs.
They sleep with their bedroom doors open all the time. Security guards are always on the lookout and patrol the two-story home, which is monitored by CCTV cameras. There is virtually little information on her post-imprisonment life available in the public domain.
Elisabeth had a strained relationship with her mother Rosemarie initially but later it became smooth and they got close to each other as per news publication major 'The Independent'.
Follow TechR for more informative articles.