How To Find Binance Wallet Address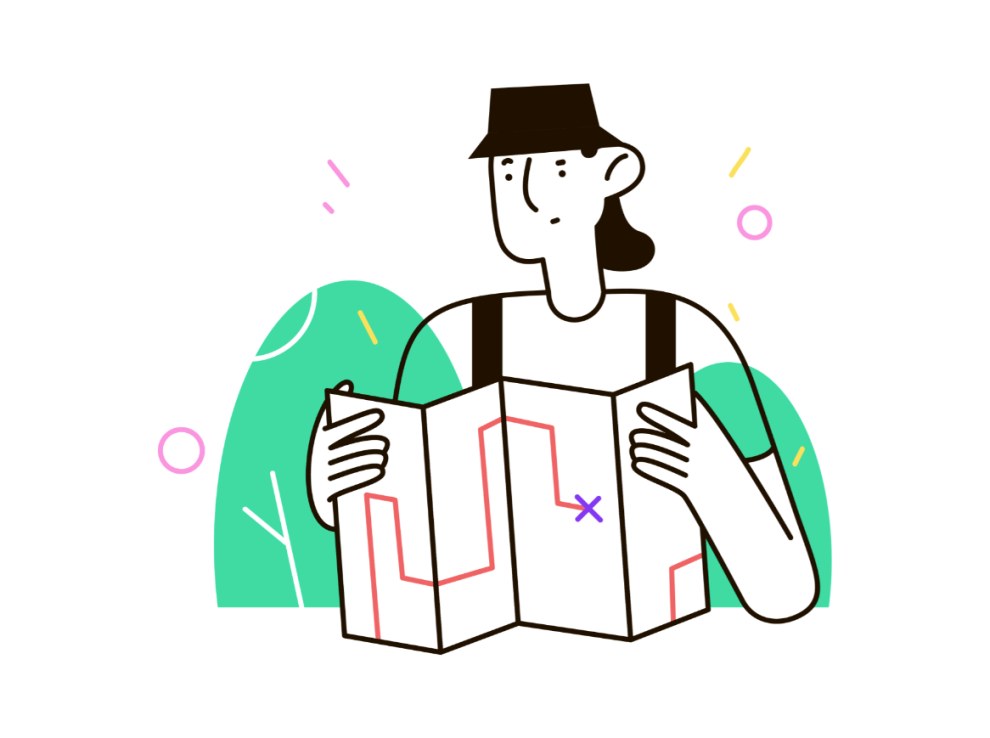 If this is the case, you'll need to locate the cryptocurrency's wallet address.
The wallet address for each coin is unique. To accept Bitcoin, for example, you must provide the recipient with your Bitcoin address.
Your money may be lost if you transfer it to a wallet address other than a Bitcoin one.
There is no way to get it back if that occurs. Because of this, before accepting bitcoin from someone, it's a good idea to suggest they first do a test deposit. You'll be able to keep your deposit if you do this. This post will teach you how to locate your Binance wallet address, as well as how to locate your Bitcoin address.
Is Binance a Good And Safe Exchange to Start the Cryptocurrency Market?
When it comes to total trading volume in 2021, Binance is expected to be one of the most significant cryptocurrency exchanges. This metric demonstrates that the site's popularity continues to grow around the globe as a trustworthy resource for converting and purchasing other currencies. Even more impressive is the fact that they've just rolled out their own cryptocurrency, BNB, which indicates a massive vision for the future of cryptocurrencies.
Read More: Can You See Who Views Your Instagram Highlights
Where is Binance Located?
If you want to get into the cryptocurrency realm, Binance is your best bet. One of the most secure exchanges out there also allows users to trade in several currencies, making them free from the need to utilize any other platform. In this network, you may purchase and trade currencies with no worries. In terms of getting into cryptocurrencies, Binance is the greatest place to start.
Where Do I Find My Binance Wallet Address?
The address of your Binance wallet may be seen on a variety of Binance exchange sites.
Web Versions

Computer

Phone
In general, these are the most often used Binance versions and the most popular platforms for trading on this exchange. To obtain your Binance wallet's address for each cryptocurrency you need, visit each of these platforms and copy the wallet address from the wallet area.
Raed More: How To Get Your Snap Score Up
How to Find Your Wallet Address On Binance
On Binance, go to your "Fiat and Spot" wallet and look for your wallet's address in the drop-down menu. Click "Deposit" to send the coin you choose to your "Fiat and Spot" wallet. On a mobile device, you must first press on the three dots, then choose "Deposit" from the drop-down menu. The "Deposit" button will take you to the cryptocurrency's "Deposit" page once you've clicked on it.
The "Deposit" page for Bitcoin, for example, is where you'll find yourself if you've chosen this option. You'll see a deposit notification on the page, which includes information about depositing. You'll also see your cryptocurrency's wallet address here. Alternatively, you may just paste the URL into an email and send it to your bitcoin recipient. If you'd like, you may have them scan your wallet's QR code instead. Here's how to locate your Binance wallet's address
Log in to Binance & Click on The Menu
To begin, go to Binance's official website.

The website may be accessed on a desktop computer or a mobile device.

As a result, the images in this post were captured using Binance's mobile app.

This means that the user interface will be somewhat different while you're using Binance on a computer.

To access the menu, go to the top navigation bar of Binance and choose the menu icon.

Then click "Log In," input your username and password, and proceed.

The next step is to log into your Binance account by clicking on "Log In".
Click on "Wallet" & Click on "Fiat and Spot"
You'll be sent to Binance's main page after you log in.

Click the menu icon in the top navigation bar on the homepage.

Menus may be opened by clicking on the menu icon.

Wallet, Orders, Notifications, and more are just a few of the tabs available in the navigation menu.

Select "Wallet" to open the wallet tab.

You'll notice tabs like "Overview," "Fiat and Spot," "Margin," and more when the tab is expanded.

To access your fiat and spot wallet, click on "Fiat and Spot."
Read More: How To Remove Facebook Profile Picture 2022
Click On the Three Dots of Crypto & Click on "Deposit"
You'll be taken to your fiat and spot wallet after clicking "Fiat and Spot."

All of your cryptocurrency holdings are shown in your fiat and spot wallets, so you'll be able to view what's available on the exchange.

Find the cryptocurrency you'd want to use to make purchases.

You may use the "Search Coin" section to look for the coin you'd want to receive.

When searching for your Bitcoin wallet address, type "Bitcoin" into the search bar.

On the Bitcoin tab, click the three dots.

A menu will appear once you touch on the three dots.

You may "Buy," "Deposit," "Withdraw," "Trade," "Earn," and "Convert" from the navigation menu.

Click "Deposit" to get to your wallet's URL.
Change to the Crypto That You Want to Receive
In the event that you picked a cryptocurrency and clicked "Deposit," you will be taken to the cryptocurrency deposit page.

There is a Bitcoin deposit page, for example, when you pick "Bitcoin" as your deposit method.

Your entire Bitcoin balance will be shown on the deposit page.

The "Coin" drop-down box shows the coin you've chosen.

If the "Coin" option box shows the correct cryptocurrency, then you're good to go.

You may pick a different cryptocurrency by clicking on the drop-down box and searching for it.

Continue to the next stage if the answer is accurate.
Copy Your Wallet Address
You may get your wallet's address by scrolling to the bottom of the page.

Binance has a "BTC" tab, as well as other tabs if you've picked Bitcoin.

The tab is set to "BTC" by default.

For most transactions, this is the tab you should use.

This is where you'll find your Bitcoin address.

You may copy your Bitcoin address by clicking on the "duplicate" symbol.

The person who sent you Bitcoin may receive it at this address.

Alternatively, you may have them scan your Binance wallet address's QR code.

With your chosen cryptocurrency as "x," you'll get a description under the QR code that states "Send only X to this deposit address."

The coin you've chosen must be specified as "x."

The process of finding and copying your Binance bitcoin wallet address has been completed successfully!
Follow TechR for more informative articles.