How To See Liked Videos On Tiktok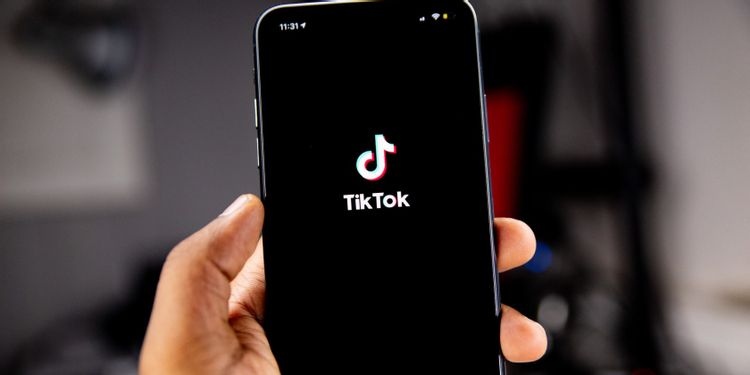 The notion of "liking" is present in almost all social media applications and platforms. Because it is such an important aspect of social media success, some users will go to any length to obtain the desired heart or thumbs up. Every time someone likes one of our articles, images, or videos, we get a small buzz, and we become addicted to it and want more. Every "like" gives us a slight boost, similar to the feeling you get when you win a huge sum of money or a prize in a raffle — a rush of positive feelings followed by a desire to obtain more. Isn't it rather addictive? As a result, social media platforms are growing increasingly popular.
How To The Videos You Liked On TikTok
If you enjoy a TikTok video, you may wish to revisit it at a later time. When you like a video, it produces a list of all the videos you've liked. The TikTok app allows you to view this list at any moment.
To find your favorite videos, open the TikTok app on your phone and go to the 'Me' option on the bottom panel. By default, you'll be welcomed with all of the videos that you've uploaded. To see all of the videos you've 'liked' on TikTok, tap the center tab adjacent to your videos tab. You may now replay your favorite videos as many times as you want.
Read More: What Does Clearing Cache Do On Tiktok
How To Like a Video On TikTok
You might be asking how to like a video and watch it later if you're new to Tiktok. Liking videos is a terrific way to express your support for the creator while also bookmarking the video for later viewing.
Simply hit the heart-shaped symbol on the right-side panel of the video to like it while browsing through the app. When you enjoy the video, the heart will glow red. Simply press the heart again to dislike the video you enjoyed. It will revert to its previous white hue.
How Many Videos Can You Like On TikTok
On Tiktok, there are no limits on how many videos you may like on the app. So go ahead and show your support by liking all of your favorite creators' videos! Just keep in mind that every time you like a video, it adds to your 'Liked videos' list.
How To Find Your Liked Videos on TikTok
You might want to revisit some of your favorite TikTok videos. The good news is that we can easily locate popular videos on TikTok by following a few easy steps. So stick with these instructions and you'll be able to:
Read More: How To See Who Viewed Your Snapchat Profile
Open Your TikTok Application:
A black symbol with a white music note will appear on your Android smartphone. It's the TikTok application's distinctive symbol. To access the TikTok app, simply tap on it.
Go To Your Profile:
On the main screen of the TikTok app, in the bottom right corner, you'll notice a human symbol. To access your TikTok profile, tap on it.
Tap On The Heart Icon:
A heart icon will appear on your TikTok profile (as seen in the image). To access your TikTok Liked videos, simply touch on the heart icon. You would have learned how to use TikTok to discover your favourite videos. Continue to like videos and encourage producers to make more by inspiring them. If you have any questions about TikTok, you can also check out our other TikTok tutorials.
How To See Your Liked Videos
It's always beneficial to review your videos to determine which ones performed well and which ones may be improved. Do the following to see how many people have liked your videos in the past:
Open TikTok and go to the lower right-hand corner to the Profile icon.

To view your likes, tap on the video you've submitted and look at the heart icon on the right-hand side.
You may now look back at how popular each video was. If you truly want to make it big on TikTok, learn how to make and upload videos. You may also look at which videos you've enjoyed. Under the 'Edit Profile' button on the profile page, you'll see three alternatives. Select the heart with a line across it by clicking on it.
How Do I Find Out If Someone Has Liked My Videos?
There are two ways to check if a video has received any likes. To begin, hit the 'Inbox' icon at the bottom of the TikTok For You page. This will display alerts such as likes and comments on videos.
The notifications are organized chronologically in the notifications section. If you've recently shared a video, the number of likes should appear at the top of your alerts. You can scroll down to the date you posted it if it's an older video.
Then, at the bottom of the TikTok interface, click on the profile icon and select the video you want to watch. The like button will have a number next to it on the right-hand side. This is the number of people who have liked the video.
Read More: How To Change My Eyes Only Password
How Do I Find Out How Many Views My Video Has?
It's simple to see how many views a video has, and you don't need to have a verified user to do so. Select the profile icon from the drop-down menu. The thumbnail for each of your videos will have a number. This is the number of times your TikTok video has been seen.
Follow TechR for more informative articles.