How I Can Recover PSN Account Without Email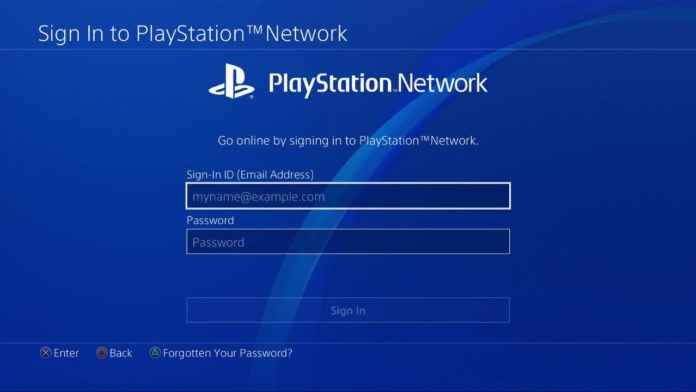 Since the release of the PS3, the Playstation Network has been an integral part of our gaming experience. The Playstation console is an all-in-one entertainment system thanks to PSN features like PS Now, PS Plus, and the PS Store. If you've found your way here, it's likely that your PSN account has been locked and you're unsure of how to regain access.
The fact that PSN accounts are always signed in on the Playstation means that some users may forget their account passwords. Your PSN account will be inaccessible whenever you switch consoles if this is the case. In the event that you've bought digital games with your account in the past or still have an active PS Plus membership on it, this might be problematic. However, you need not be concerned, as we have you covered. Today, we'll teach you how to reclaim your PlayStation Network account even if you don't have an email. Let's get started right now!
What Email Is Linked To My PSN?
Changing your email address is as simple as logging into your PSN and then going to Settings, Account Management, Account Information, and last but not least, Changing Email Address. Change Email Address lets you see whatever email address is linked to your PSN account, so you can go ahead and play a few games while it's showing you what it is.
Read More: Why Won't Instagram Let Me Change My Profile Picture
Can I reset my PSN Password Without Email?
If you merely want to change your password, all you have to do is click the "Reset Password" button and choose a new one. However, you'll have to contact Sony if you've lost access to your email or don't know your email address. Contacting PlayStation customer service is the only alternative option for resetting your PlayStation Network password.
How To Recover Your PSN Account Without Email?
The first thing you need to do is find the right email address linked with your PlayStation account. Playstation.com's 'Help & Support' area will need to be clicked on in order to do this.
Click on "contact support" at the bottom of this page to get in touch with us. Here, you may speak with a PlayStation professional who can assist with the recovery of your PSN account without the need of an email address.
There are many alternatives to choose from once you arrive at the Contact Support page. Please choose the one that best describes your current circumstances when contacting PlayStation. The more equipped they are to assist you, the more likely they are to do so. You can also view the numerous ways to get in touch by scrolling down a little. Social media sites like Twitter and YouTube are included in this category. You may also contact a customer service agent through phone or online chat. In my opinion, internet chat is the best approach to get in touch with others. A
screenshot or snapshot is all that is needed to get immediate assistance from a person who knows what they're talking about. You have a variety of choices, so choose the one that's right for you.
When you hit the chat option, you may choose from a choice of explanations that most accurately describe your question. You can't recover a PSN account without an email, therefore you'll have to scroll down to the contact us option on this menu to get in touch with us. Fill out a contact form, and you'll be asked to provide your PSN account's email address. Any other email address may be used instead, as long as it is not your primary email address. It's now time to enter your PlayStation Network ID. As a result, you will be placed in a queue to talk with a PlayStation support agent. They can assist you with regaining access to your PlayStation Network account.
Read More: How To Find Binance Wallet Address
Can You Recover A PSN Account Without a Password?
If you know your PSN email address but can't remember your password, you may still log in to your account. Recovery of your PSN account without your email address is more difficult.
If you're using a PlayStation device, go to the sign-in area. Click on "Trouble Signing In" and enter the email address linked with the account you need to restore. To reset your password, you will get an email with a link to your email account. If you request this email, it will be given to you within 24 hours. if the email has not been delivered within 24 hours, then you may follow this link to the playstation.com website, where you will be able to find the email. Click on the link that says "Reset your PSN password" and follow the on-screen instructions.
Your new password may then be entered into the PlayStation device's sign-in area when you get your email. Don't forget to write down this new password so that you don't lose it. On your gaming device, after you've logged back in, you'll be able to access all of your stored data.
Read More: Can You See Who Views Your Instagram Highlights
How Do I Recover My PSN ID?
It's simple to get your PlayStation Network ID back. The PSN account ID you use to connect with pals is unique to your account and must be given to them. As a result, you will be able to play online with your friend(s).
When you set up your PlayStation Network account, you were requested to do this. Unlike your email address, this is not the same thing. A PlayStation device log-in is required to retrieve lost or forgotten IDs from your PSN account. Your PSN ID may now be retrieved by following these steps:
Go to the PlayStation's settings menu.

Then choose 'Account Management.

Select 'Information' from the drop-down menu.

Click on 'View your PlayStation ID' at the bottom.
After a little bit of searching, you may have found your unique ID name. As of this point, you may begin adding friends and establishing online relationships. It's important to keep in mind that only one PSN account may be connected to one ID. If you establish another account, no one else will be able to use it.
Follow TechR for more informative articles.