The Rising Of The Shield Hero Season 2 Episode 8 Overview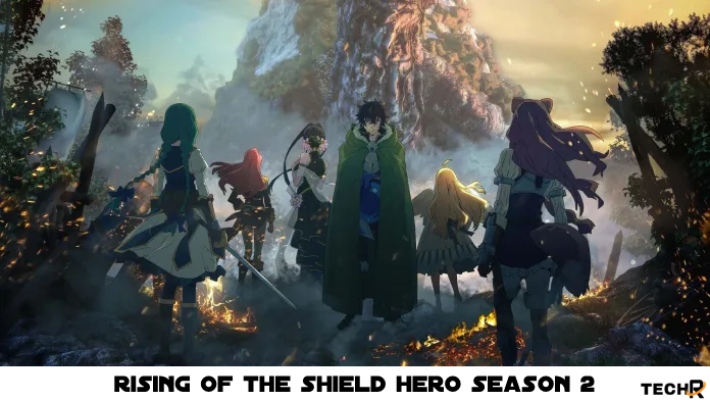 The Rising Of The Shield Hero Season 2 Episode 8 faces an uphill battle to save this largely ridiculed and derided season after a gentle reboot of power levels and story. Let's see how successful it was in this review!
The Rising Of The Shield Hero Season 2 Episode 8 Overview
Season 2 of The Rising Of The Shield Hero, also known as Tate no Yuusha no Nariagari, is an action, adventure, drama, fantasy, and, most importantly, isekai anime that follows the highly renowned and popular Season 1 from 2019. The series is based on Yusagi Aneko's light novel, which was illustrated by Minami Seira. Here's a link to our review of the previous episode of the show.
Company Kinema Citrus, the studio behind the first season of the show as well as other critically praised anime like Made in Abyss and Barakamon, is adapting the second season into anime. Masato Jinbo, an industry veteran who has directed shows such as Chaos Child and Restaurant to Another World, is directing this season. Tate no Yuusha no Nariagari Season 2 Episode 8 is another name for this episode of the show.
Read More: Who Is Midwestemma? Why Is She Going Viral?
The Rising Of The Shield Hero Season 2 Episode 8 Review- This Is Weird
Shield Hero is, without a doubt, the most underwhelming show of the year so far, not just this season. It's almost unbelievable how quickly things devolved, and the attempts to pull it back from the brink are as pathetic as any anime has ever been. This show is a disgrace to its previous run, and anyone with a smidgeon of common sense can see that the quality difference between the two shows is night and day. Whereas the first season was a fantastic anime in general, not just as an isekai, the second season fails to even be a good example of its own genre.
We already discussed how bad the first few episodes of this season were in the episode reviews, so go back and read them if you want to know why they were so bad. However, when compared to the rest of the season, the previous episode received a lot more positive feedback. That was because it appeared as if the show wanted to improve itself and was attempting to return to its roots. It's difficult to blame the creators for that decision, given how well the show started. But it only took one more episode for the show to go off the rails once more, and this time it appears to be permanent.
This episode was mostly enjoyable. It was even enjoyable. The scenes with Kizuna and Naofumi's party trying to blend in were hilarious, as was Naofumi's return to his roots as a travelling merchant. Things fell apart quickly as soon as the show returned to the original plotline of this season, that of the Spirit Tortoise, Ost, and an intruder into the world. It's also here that we can discuss the season's biggest flaw, as well as why I believe this season of Shield Hero has fallen short of its predecessor. Kyo is the reason.
Read More: Coraline 2 Release Date
Kyo, who are you? That is an excellent question. If you ask the showrunners who he is, they'll tell you he's been there for a long time, working out his goals and reasons for attempting to destroy the entire planet where he wasn't intended to be. However, if you ask anyone else, you'll get the real image. The truth is that Kyo was plucked out of thin air to play the season's main antagonist. He lacks goals and a convincing justification for being the way he is, but he is exactly as powerful as the writers require. He can easily go from menace to nuisance and is the villain's version of a Mary Sue.
Read More: List of the World's Top 10Actresses
If you still don't believe he's awful enough, consider this: we've gone from Bitch, the most loathed villain in all of anime, to a villain you've never heard of. Because the authors decided to go all-in on a lame horse, Tate no Yuusha Season 2 Episode 8 never had a chance to be good. The show feels arbitrary and distant from the characters and their stories when there are no reasons. Even though there was a powerful moment near the end of Shield Hero Season 2 Episode 8, it was marred by the fact that it was triggered by Kyo and came out of nowhere.
Follow TechR for more informative articles.