3 Ways To Contact TikTok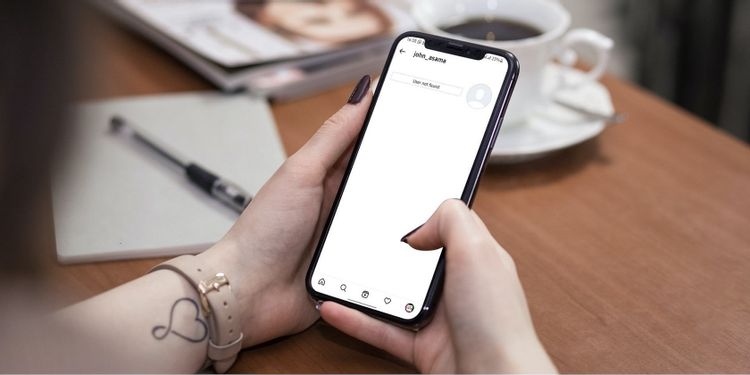 Finding an email address for a firm might be difficult at times. Finding the correct point of contact on a company's website, whether on purpose or by mistake, may be a time-consuming and frustrating endeavor that causes you problems.
Thanks to the firm's transparency, customers may contact TikTok in a variety of ways. For example, the company gives various email addresses where they can be contacted, as well as a feedback form for the majority of users' daily questions. Here's how to get in touch with TikTok through email as well as via their feedback form.
How To Email TikTok?
If you know exactly where you want your question to be directed, emailing TikTok is a fantastic approach to get in touch with the firm. When contacting TikTok by email, it is most beneficial if you are a content producer who wants to address matters such as business, advertising, or support that are relevant to your content production.
It is still possible to contact TikTok if anything is wrong and you are unable to use the app or are suffering account troubles (such as having your account suspended, for example), but it is strongly encouraged that you utilize an alternate approach. Once you've done so, if none of the email addresses listed above appear to apply to your situation, you may contact TikTok using its feedback form (see the next section), or you can report an issue through the app's settings menu (see below).
Read More: Main Reasons Why User Not Found Instagram
When Should You Contact TikTok Via Email?
Many of us believe that contacting the development team that created our favorite applications is the last resort that should only be explored after all other options have failed. However, since TikTok allows you to contact them with no effort, you shouldn't be concerned about notifying them when anything goes wrong with their app. It's all in the name of the greater good.
How To Contact TikTok Using Its Feedback
TikTok can be contacted using its feedback form, which can be accessed through a web browser and is ideal for the majority of situations, and it has a set number of subjects to which you may target your complaint. These vary from normal account queries to ban appeals to reporting abusive material, and anything in between. If you need to demonstrate a problem or answer a question, you may also submit up to ten photographs to the form using the Upload link located under the Attachments (Optional) section.
Best Ways To Contact TikTok
Report A Problem With Rhe App
The first step is to file a bug report using the app

To begin, open TikTok and log into your account if you haven't previously done so, if necessary.

After that, you'll want to visit your TikTok profile.

To access your TikTok profile, choose the "Me" button from the bottom navigation bar and enter your username.

When you're on your TikTok profile, click on the three dots to the right.

After you've pressed on the three dots, you'll be sent to the settings and privacy page of the app.

You'll be sent to the "Feedback and assistance" page when you've clicked on the "Report a Problem" button.

On the "Feedback and assistance" page, you'll find a list of commonly asked questions as well as a list of themes from which you may pick.

In order to report an issue, you must first choose a subject that is linked to your concern.

Several headings, such as "Account," "Content & Activity," and others, will appear on the settings and privacy page for your account.

Continue to scroll down the page until you reach the "Support" section.

It is under the "Support" banner that you will see an option that reads "Report an issue".

To report an issue on TikTok, just tap on the "Report a Problem" button.
Read More: Coinbase Vs Hardware Wallet Comparison With Complete Delete
Use The TikTok Feedback Form
The feedback form on TikTok is the second way to get in touch with the company.

The feedback form provides you with the opportunity to explain the issue you'd want to report.

It also lets you provide comments about your TikTok experience with other people who use the app.

To go to the form, search for "TikTok feedback" on Google and click on the first search result that comes up in the results.

As an alternative, you may submit your comment at this link: https://www.tiktok.com/legal/report/feedback

When filling out the form, you'll be asked to supply your email address.

It is unnecessary to provide your TikTok login, however, it is recommended that you do so.
Email TikTok
The third means of getting in touch with TikTok is through email.

If you need to contact TikTok, you may do so via a variety of different email addresses.

These email addresses, on the other hand, are mainly used for the TikTok Creator Marketplace.
Here is a list of TikTok email addresses to get you started:
Other Ways And Means To Contact TikTok
Of course, sending an email to TikTok isn't the only option to get in touch with them. Here are a few other methods and techniques of getting in contact with them.
From Within The App
The answer is yes, you may communicate with TikTok and report an issue directly from the app. The option to do so may be found in the "Support" section (which can be reached via your profile>more choices.) Alternatively, you may choose to "Report a Problem" or to go directly to the "Help Center," both of which will put you in direct contact with the TikTok support staff.
Read More: Best Techniques to Promote Music on YouTube
Official TikTok Social Media Profiles
As of this now, there aren't any phone numbers that you may call to get assistance from TikTok. TikTok, on the other hand, has official social media accounts on a variety of platforms, including Twitter and Facebook, as one would anticipate.
In the event that you do not want to send them an email, you may still go to their Facebook profile and get the information you need directly from their page. You may do the same thing on Twitter by crafting a message that informs them quickly about your inquiry and ending it with the hashtag "@tiktok us."
This will help to highlight the problem you're having and will hopefully result in a prompt response from the TikTok team. But this is not always guaranteed to succeed, particularly if you are attempting to settle a question or problem that has previously been addressed.
Follow TechR for more informative articles.