How To Use Freebies To Promote Your Business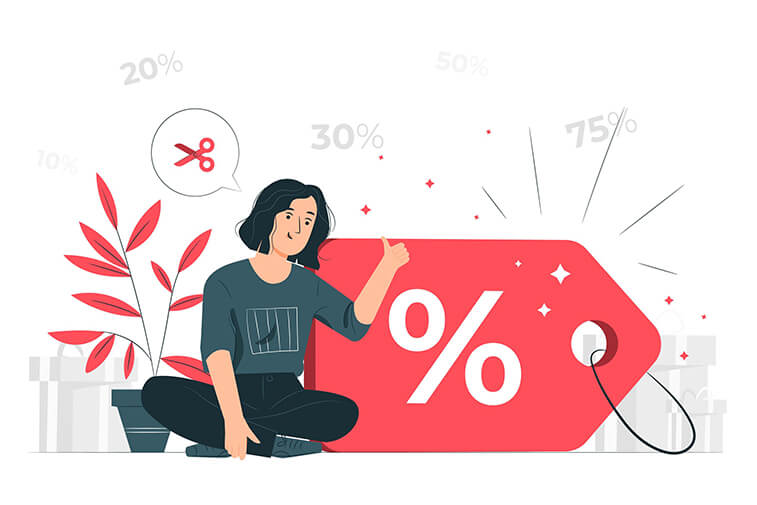 Freebie marketing is a smart strategy many different businesses can use. It's the process of offering tools, resources, demos, and the like for free. This can help you get contact information from prospective customers and build a relationship with them so that they will spend money with you in the future. If you're running online ads, ensure they reach the right audience in the right place at optimal times. Using the Google Ads platform fine-tunes your targeting, manages your campaigns, allows you to oversee your performance better, and gives you better control of your ad spending. To maximize your promotional assets' performance and drive the most ROI for your business, a reliable Google Ads agency would make a great partner in accelerating your online growth.
In this article, we're going to outline how you can use freebies to promote your business. Let's get started.
Use them to incentivize sign-ups to your mailing list
Freebies can be used as lead magnets to incentivize sign-ups to your mailing list. You can provide website visitors with the likes of a free tool or eBook that they can use or download in exchange for their contact information. Once you have their contact information, you can send them your newsletter and encourage them to make a purchase down the road!
Let's take a look at an example of a company that has great lead magnets for inspiration.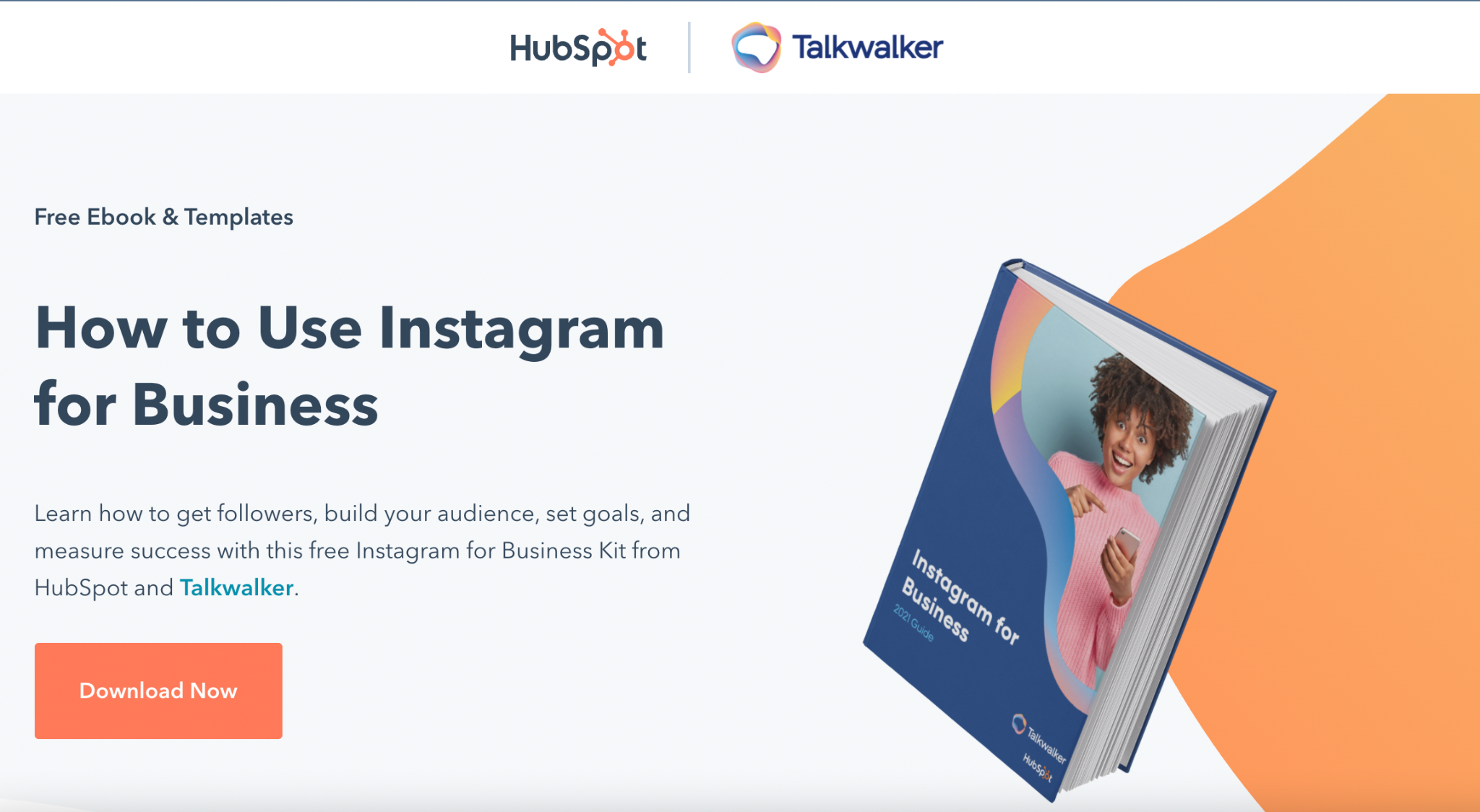 HubSpot, a digital marketing agency, offers a lot of great freebies on its website. For instance, their eBook on Instagram for business can be downloaded for free in exchange for the user's contact information. After collecting this information, HubSpot can start sending marketing emails to users, helping them increase their sales. Because HubSpot is a digital marketing agency, this type of content will be very useful for their ideal customers, all of whom are likely trying to improve their own digital marketing efforts.
Think about what type of lead magnets you can offer to your ideal customers. For instance, if you have a lot of blog content or knowledge in a certain subject area, consider compiling it into an eBook and offering it for free on your website. This can get you a lot of relevant people's contact information, making it a great lead magnet that can ultimately generate sales.
Create tools that are genuinely useful to earn customers' trust
In order to make more sales, you need to earn people's trust! One great way you can do this is by helping them out for free. Free tools aimed at your target audience are ideal for this! There are lots of different tools you could create for your customers when designing your website, but here are a few examples:
Virtual try-on for accessories
Calculators that offer financial information
Quizzes that help a visitor find the best product for their needs
Templates that streamline a process
These tools will work to build trust with your website visitors. If you can help them without them having to make a financial commitment, they'll be more likely to spend money with you in the future.
Let's take a look at a few examples of businesses that use this tactic well for inspiration.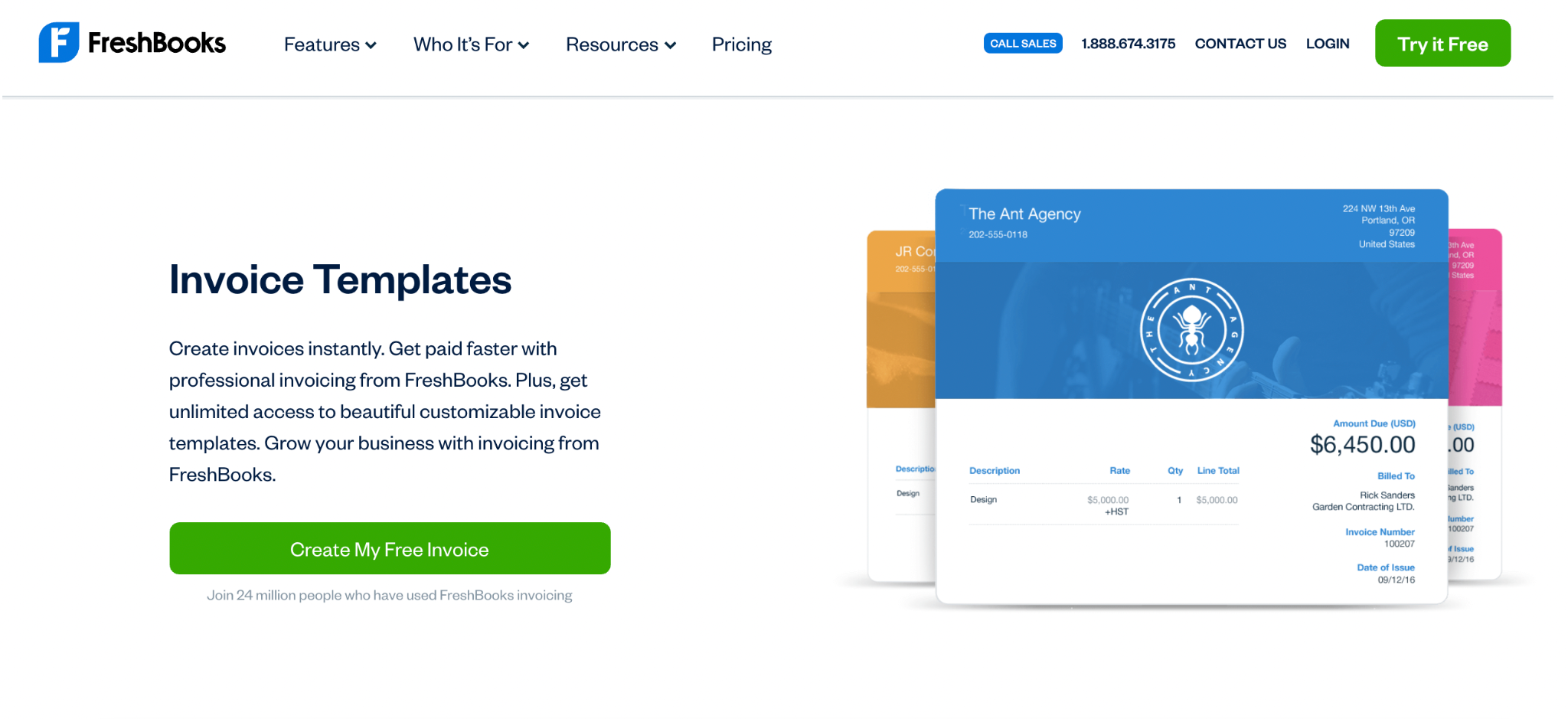 FreshBooks, an online accounting software provider, has invoice templates on their website that are great for building trust with customers. These templates can be created for free, and they're of great help to FreshBooks' target audience of freelancers and small business owners. People who like these templates will grow to trust FreshBooks and will be more likely to make a purchase with the company in the future.
Consider offering reusable templates on your website. If there are processes related to your business that people have to do over and over again, make a template to help! These can draw your ideal audience to your website over and over again and build trust with them. This will make them more likely to spend money with you!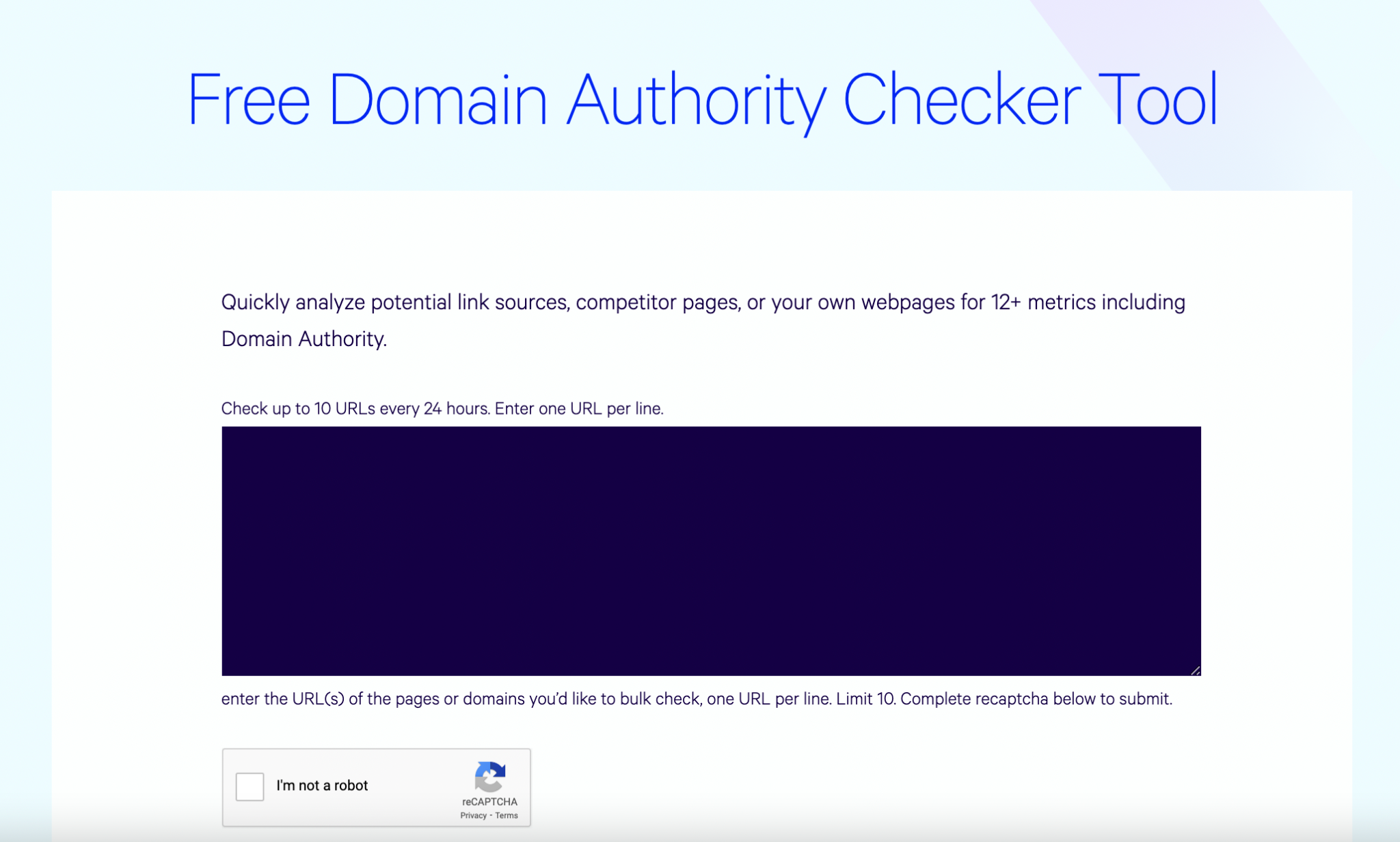 At Loganix, we offer a great helpful tool for website visitors, as well. Our domain authority checker helps people with backlink building, which is the process of acquiring links from other high-quality, authoritative websites back to your own. When this happens, Google takes it as a vote of confidence in your authority and gives you a boost in the search engine results pages.
But, before you build backlinks on any given website, you should check its domain authority (DA). DA is a score developed by Moz in order to help a user determine how likely a website is to rank highly on the SERPs, and therefore how high-quality its links will be. Because Loganix is an SEO fulfillment agency, people interested in this tool will likely be interested in our other services.
Consider offering trust-building tools like this on your website. If you can provide a tool that draws people back to your website time and time again, you'll build trust with them and increase the chances of them becoming paying customers.
Give customers a taste of your services for free
You might be hesitant to offer free trials or consultations — it can seem like it would lose your business money. But, actually, it can be a very cost-effective way to get new clients! Free trials and demos let prospective customers get an idea of what your services can offer them without any financial commitment. This will lead to happier purchases!
There are a lot of ways you can offer free trials to prospective customers. You could provide a video demo, offer 30 days of free service, or provide free consultations, for instance.
Let's take a look at a few examples of businesses that offer free trials or demos of their services for inspiration.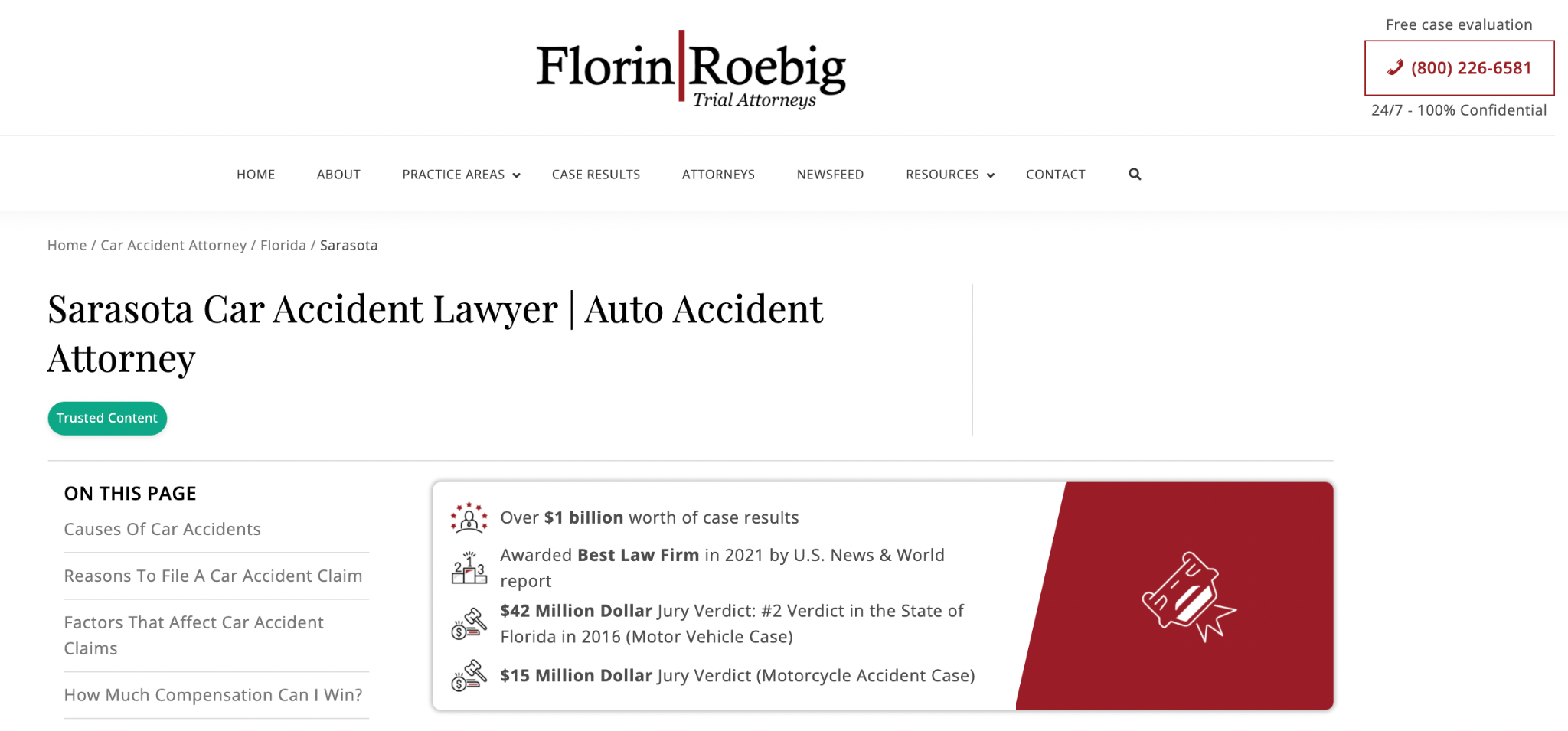 Florin Roebig, a trial attorney law firm in Florida, offers free case evaluations for potential clients. On their Sarasota car accident attorney service page, they highlight the results of their cases and regularly mention that website visitors can get in touch with Florin Roebig for free in order to get an idea of what compensation they may be entitled to. By offering free consultations, Florin Roebig can get more people to call them, increasing the likelihood of them securing more clients.
If you run a service-based business, consider offering free consultations. This will encourage more people to call you, which will, in turn, make them more likely to become clients and spend money with you!
Paramount+, a streaming service, offers a free trial that's advertised on their website. As you can see in the image above, there is a button that a new website visitor can click to get a free trial. By offering their services for free, Paramount+ makes it more likely that people will try their services and enjoy them, thus increasing their conversion rate.
Consider offering free trials or demos of your products or services. This will encourage people to sign up, making them more likely to get attached to your services and spend money with you in the future!
Create freebies that address a real pain point to drive traffic
You can also create freebies that will help you drive more qualified traffic to your website. These need to address a real and common pain point among your ideal audience if they're going to bring you more traffic!
To identify pain points that your customers have and you can address, conduct a bit of keyword research. Head to AnswerThePublic with a list of words and phrases related to your business. Plug them into the tool, and the website will give you a series of questions that people are asking about these topics. This will help you determine what pain points people interested in your field have. Then, brainstorm ways to solve these problems and answer these questions. You could offer a template that streamlines a process, a video tutorial, or a calculator, for instance, depending on what the problem is.
Once you've created your tool, be sure to promote it on your social media accounts, like on Instagram, Twitter, or Facebook. If people see that you're working to help them, they'll want to visit your website!
Let's take a look at an example of a business that solves pain points with free tools for inspiration.

Google has a great tool that works to solve customer pain points. Their PageSpeed Insights tool can help a user determine how fast their website is and what they can do to improve their page loading speed. Because Google ranks websites in the search results partially based on page loading speed, this is a great tool for helping their ideal audience!
Think about what problems people run into when getting started with your niche or business. If you can create tools that solve these pain points and offer them for free, you'll build trust with users and make them more likely to invest in your services.
Summary
Freebie marketing can be very powerful. Ultimately, it can help you build trust with website visitors and make more sales! In this article, we outlined different ways you can use freebie marketing, including by addressing pain points and offering useful tools.
Need more help? Be sure to check out the Techr blog. They have articles on social media, web design, and more!
–
Author bio & headshot:
Adam Steele is COO and co-founder of Loganix, which is an SEO fulfillment partner for digital marketing agencies and professionals. The company provides the SEO services that businesses need to grow and achieve their goals. If you enjoyed this article, you can find more SEO guides and templates on the Loganix blog.
Follow TechR for more!