How To Create a Coinbase Account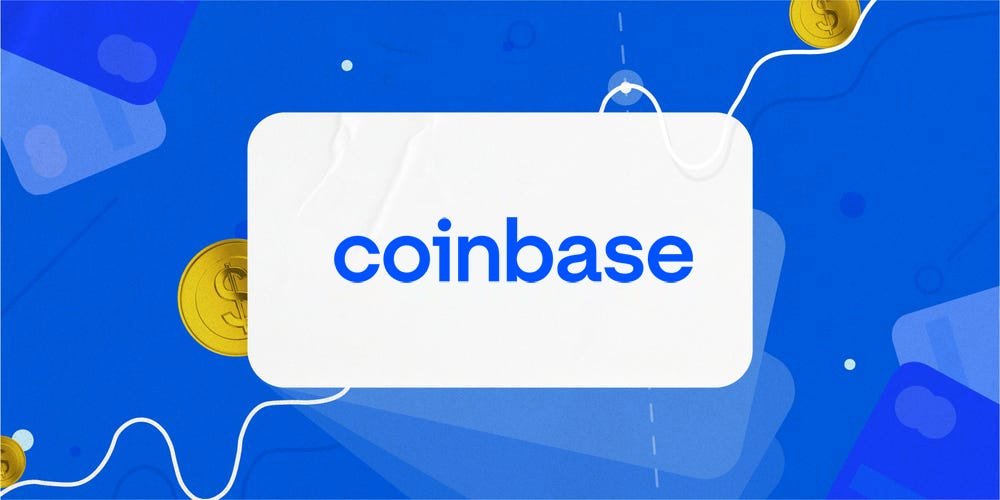 This post will show you how to get started with Coinbase, one of the most user-friendly platforms for purchasing Bitcoin, Litecoin, Ethereum, and Bitcoin Cash (Bcash). Users may buy these cryptocurrencies using their credit card or bank account after opening an account on the Coinbase website, same to how they would make an online purchase on Amazon.
Create Your Account
To get started, go to https://www.coinbase.com on your computer or download and launch the Coinbase app on Android or iOS.
Note: Using your mobile device's browser to visit Coinbase is not recommended.
Go to Coinbase.com with your preferred web browser and click the Sign-Up button in the top-right corner.
A form with entries for your first and last name, email address, and password will display. Use your genuine name as it appears on your passport or driver's license, since using an alias may cause your identity to be verified later. Also, double-check that your email is properly typed.

Select a password. Make sure to include both upper and lowercase letters, as well as at least one number.

Check the User Agreement and Privacy Policy check box, as well as the I am not a robot reCAPTCHA security box.

Make a new account by using the Create Account button.

Your selected email address will immediately get a confirmation email. Open the email you received in your inbox. There should be a confirmation link inside it. By clicking it, a new browser window will appear, allowing you to activate your Coinbase account.

You will now be taken through a series of procedures to verify your identity. You may put this off for now and complete it later, but it's worth it since the more information you provide them, the more bitcoin you'll be able to purchase every week and the safer your account will be.
Read More: How To Fix Instagram Video Selfie Verification Not Working
Confirming Your Identity on Coinbase
During the account setup process and later in the Settings > Security choices on your Coinbase Dashboard, Coinbase will provide you the opportunity to authenticate your identity using a variety of ways. These choices are available at any moment.
After verifying your phone number in the initial account creation or in the Settings > My Profile area of the Dashboard after signing in, you will be prompted to fill in your residence address. It's critical to be honest here, just as it is with other account information. The Country option is very significant since it determines which financial services you may use on Coinbase as well as how much you can purchase and sell.
Following the address part in the first account creation, you'll be asked to authenticate your identity by submitting copies of government-issued identification such as a passport, proof of age card, or driver's license. Depending on whatever nation you are situated in, different documentation will be required. If you omitted this step the first time, you'll be prompted to do so after signing in to your Coinbase Dashboard. You may also upload your papers by going to Settings > Limits.
A blue button labeled "Start verification" will appear in the account setup. To start the procedure, press it.

You will be offered a choice of two to three document kinds after starting the document verification procedure. Select the one you want to use, such as your passport or driver's license, by clicking on it.

The camera function on the following page will activate your device's webcam. To take a picture of your ID, place it in front of your webcam and hit the Take snapshot button.

The website will shortly show a preview of the picture that was taken. Press the Finish & start verification button if the picture is clear and displays your face and all of the required content. Simply hit the Take another picture option to try again if you wish to remake your photo. You are free to try as many times as you want.

Verification of your supplied document by Coinbase might take anything from a few days to over a week.
Read More: How To Get On The FYP Complete Guideline
Coinbase Payment Options
Users in the United States may utilize PayPal to exchange cryptocurrencies for cash, wire transfers to withdraw and deposit money, and credit and debit cards to purchase cryptocoins via Coinbase. However, linking a bank account to your Coinbase account is by far the best choice, since this payment method can be used for both buying and selling crypto as well as depositing and withdrawing monies.
After you've verified your identity in the initial account registration, you'll be prompted to add a payment option. If you choose not to use that option, you may add a payment method from inside your account by selecting Add a new account under Payment Method under the Buy / Sell link in the top menu.
When you provide your debit or credit card information to Coinbase, you may generally purchase Bitcoin, Litecoin, Ethereum, and Bitcoin Cash right away. It's also simple to add PayPal. However, there is normally a two-day (or more) waiting time after inputting your bank account information before it can be utilized to purchase or sell with.
Confirming your identification on Coinbase may help you boost your weekly buy limit (the amount of bitcoin you can buy) while also improving the security of your account. Here's what you'll be asked for, either via the link in the account confirmation email you received after registering your Coinbase account or through the security settings on your Dashboard.
Confirming your phone number is a straightforward procedure. You'll be prompted to choose the nation in which your phone number is registered, as well as the number itself. Coinbase will launch a second website and deliver a code through SMS to your phone when you input this information. On the new screen, enter this code in the verification area and click the blue Verify Phone Number button.
Follow TechR for more informative articles.