How To Create Binance Account Complete Guideline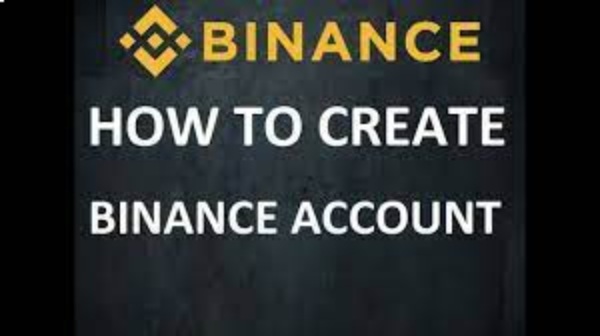 Binance is one of the cryptocurrency market's fastest-growing exchanges, having risen to the 10th largest exchange in just 5 months.
Binance's rising popularity originates from a variety of aspects, including its ability to cater to different languages, have a clear user interface, and, most importantly, have an incredibly high throughput (data processing speed).
It should be noted that Binance is a cryptocurrency-only exchange that does not accept fiat deposits.
Why Should I Open A Binance Exchange Account?
Binance is rapidly expanding, and if this trend continues, it will be one of the largest crypto exchanges in terms of trade volume.
Furthermore, many freshly launched coins/tokens that have just completed an ICO are more likely to be listed on Binance than on other major exchanges.
So, if you missed an ICO and want to get your hands on a certain currency, Binance is the best exchange to use because of its huge trading volume, which translates to better rates and a higher likelihood of your buy/sell orders being honored.
Read More: How To Fix Unsupported Chain Id Trust Wallet
Registration on Binance A Complete Step-by-Step Guide
Step #1: Go to Binance's website, which is www.binance.com. Then press the "Register" button.
Step # 2: Enter your phone number and establish a secure password for your Binance account on the page. Simply tick the box and click "Create Account" after carefully reading all of the Terms of Service.
Note: * To ensure the account's security, establish a password with at least 8 characters, including 1 number and 1 capital character. If you were referred by a friend, enter your friend's referral ID. The referral cannot be altered once you have completed the registration process.
Step # 3: Complete the security verification.
Step # 4: The system will send you a verification number through email. Then, within 30 minutes, input the code you got. If you cannot locate the code in your email's inbox, please try the other messages within 30 minutes. In addition, select the "Resend Email" button to obtain another code later.
Step # 5: Congratulations, you have successfully registered on Binance.
Step # 6: To increase the security of your account, just click "Go to Dashboard" to enable two-factor authentication, which includes Google verification and phone verification.
Read More: How To Get Better Quality On Tiktok
Register on Binance Via Mobile App
Launch the app and select "Register/Login" in the upper left corner of the screen.
Step 2: Follow all of the prompts and enter your Binance account's password and email address. Simply click "Register" after carefully reading all of the Terms of Service.
Step # 3: After clicking "Registration," you will be sent to a specific sliding jigsaw certification puzzle. Then, simply drag the slider to finish it.
Step # 4: Once you've finished its jigsaw, they'll send you an email to certify your completion to the address you provided. Please check your mailbox within 10 minutes for confirmation of your registration.
How to Buy Cryptocurrencies On Binance?
Binance is recognized as a crypto-to-crypto exchange, however, you can deposit various fiat currencies into Binance, including USD, EUR, and GBP.
You may use our Binance guide to deposit fiat dollars or cryptocurrency into your Binance account.
On Binance, you may also use your bank/credit card to purchase cryptocurrency. However, it is typically not feasible to purchase big amounts of cryptocurrency using this approach, and the costs are quite high.
To begin trading on Binance, you must first fund your account with fiat currency or cryptocurrency.
Cryptocurrencies may be purchased on other worldwide cryptocurrency exchanges or at your local exchange.
After that, you may fund your Binance account with the cryptocurrency you purchased and begin trading. You can view your deposit addresses on Binance's wallet page by clicking fiat and spot, followed by the deposit button.
You may begin trading and building cryptocurrency portfolios once you have Bitcoin, Ethereum, or any other coin in your Binance account.
You may build a portfolio using dapp platform coins like Ethereum, EOS, and TRON, as well as other cryptocurrencies. Here's an example of a cryptocurrency portfolio comprised of decentralized exchange tokens:
Follow TechR for more informative articles.