How To Fix "You Have Been Kicked Due To Unexpected Client Behavior Roblox"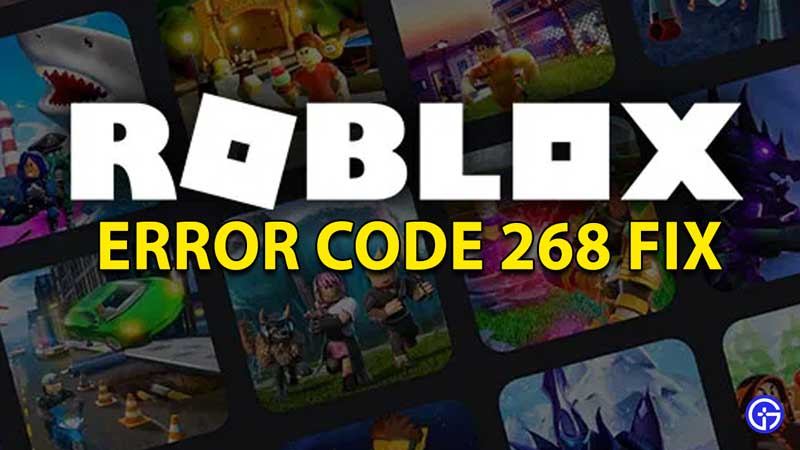 So, if you want to fix "You have been kicked due to unusual client behavior," read this post since it contains all viable remedies.
What Causes the "You Have Been Kicked Due To Unexpected Client Behavior" Error Message?
If you encounter the error message in question, don't assume that you were thrown out on purpose. Instead, there are a variety of factors that might contribute to this problem. Sometimes the problem isn't anyone's fault; the ROBLOX server is undergoing maintenance, and the only thing you can do is wait for it to finish. This rationale will be explained later in this text.
Corrupted game files or third-party software interfering with your application are two more possibilities. In all circumstances, we'll examine what you need to do. However, there are situations when the problem is your fault. You will be thrown out of the game and perhaps banned if you use an interfering cheat engine or exploit software.
Read More: How To Quote Someone On Discord
How do I Fix Error Code 268 on Roblox?
To resolve the Roblox Error Code 268 issue, follow these steps. If you've been booted because of unusual client behavior, the first thing you should do is upgrade your computer. Updating the computer will also enable you to update the drivers that will assist you in addressing the problem. If updating doesn't work, try one of the following options.
1: Check if Roblox Server is Down
Before looking at the solutions, it's a good idea to check whether there's anything you can do in this situation. Use any of the provided down detectors to check the status of Roblox.com's server; if it's down, wait for the engineers to fix the problem. If the server is up and running, continue on to the next option.
Read More: Why Do People Unfollow On Instagram
2: Remove Cheat Software
If you're using a cheat or exploiting the program to get an edge in a game, now is the time to uninstall it. Roblox has published a new version that includes a built-in detector that will kick you out if you use one of the restricted apps or tools. If you have one of these apps and are seeing an error message, you should delete it. To do so, follow the instructions.
By pressing Win + I, you may access the Settings menu.

To access Apps & Features, go to Apps > Apps & Features.

Look for the cheating program.

To use with Windows 11: Select Uninstall from the three vertical dots. To use with Windows 10: Uninstall the program by selecting it and clicking Uninstall.
3: Troubleshoot in Clean Boot
Next, your problem might be caused by a third-party application interfering with your game. In Clean Boot, you must troubleshoot the problem. You'll accomplish this by disabling all services except Roblox, and then enabling other services 5 at a time to narrow down the number of likely perpetrators. Once you've figured out which program is causing the problem, you may remove it and repair the problem.
4: Change DNS Server Settings
Finally, in your start menu search type Network Status and choose View network status and tasks. Select your connection, then Properties in the new window. Activate Internet Protocol Version 4 by double-clicking it.
Make sure to use the following DNS server addresses in this window: 8.8.8.8 as your preferred DNS server, and 8.8.4.4 as your alternate DNS server. These are the official Google DNS server addresses, which you may use with confidence.
When you run a Roblox game from your browser the following time, it may begin downloading the missing data, and you will be able to play Roblox without receiving the disconnect problem.
Read More: How To Reset Your Roblox Password
5: Reinstall Roblox
In the event that parts of your game files are missing or damaged, you will have to reinstall Roblox on your machine as a last option. Make sure your Control Panel is open. Select Uninstall an application from the Programs menu and sort by Category. To discover your Roblox Player program, open any app and start typing Roblox.
Uninstall the software by right-clicking it. Roblox will be uninstalled in a few seconds, and your browser will prompt you to redownload and reinstall the Roblox Player app the next time you want to play a Roblox game.
Follow TechR for more informative articles.