How To Fix Comment Failed to Post On Youtube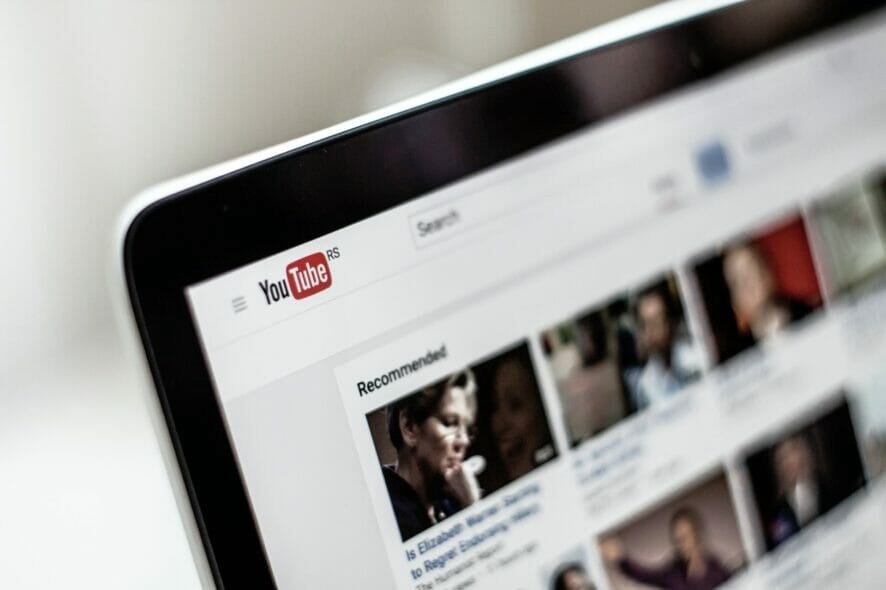 You may be unable to comment on YouTube videos due to adblocking software or a VPN. Furthermore, the auto-generated YouTube user name may prevent you from commenting on YouTube videos.
When the affected user tries to submit a comment/reply to a remark on a YouTube video, he receives an error with a little circle icon. In rare circumstances, the user receives the problem while attempting to modify a previously made remark/reply, and the published comment disappears. After refreshing the page, some users are unable to read the comment. This problem is not platform-specific; it can occur on Windows, Mac, or mobile devices.
In rare cases, users may encounter this error only on a single channel (whereas they can post normally on other channels). Some of those who were affected were allowed to comment on live streams but not on videos.
Before beginning the troubleshooting procedure, ensure that you are using the most recent version of the browser/app. Furthermore, reload the page 5 to 6 times before attempting to submit a remark. Also, restart your browser before attempting to submit a comment. Additionally, when you want to leave a remark, start the video immediately (not through the notifications). You may also try another YouTube account in a different browser to rule out any browser/account difficulties. Make it a practice to leave no more than two or three comments on a single video.
You should also bear in mind that YouTube's regulations are constantly changing in order to combat spam. If you are accused of spamming, such as sharing URLs in your comments, leaving the same remark on every video, or leaving comments without a break, you may be unable to leave comments on YouTube.
Furthermore, video uploaders have varied options for what may be placed in comments, for example, if a content creator has activated the setting that only authorized comments can be added to a video, and your remark is not approved by the video uploader, it will not be accessible to others (but maybe shown to you).
Read More: How to Solve the Higi Village Relay Stone Puzzle in Genshin
Fix 1: Refresh Page
When you see "YouTube comment failed to publish," please reload the page 5 to 6 times before attempting to make a comment.
If it doesn't work, try relaunching your browser and then commenting on the video. If relaunching the browser is similarly ineffective, please ensure that you are using the most recent version of the browser.
If you use Google, please upgrade it to the most recent version by selecting the Help option from Google's menu and then the About Chrome option.
If you are using Firefox, please upgrade it to the most recent version by selecting the Help option from the Firefox menu and then the About Firefox option.
If none of the three approaches work, please try the following repairs one at a time.
Read More: How To Create Binance Account Complete Guideline
Fix 2: Post the Comment After Playing the Video For Some Time
If a person only watches the video for a few seconds, YouTube will prevent him from leaving a remark. As a result, it is advised that you watch the movie for at least 60 seconds before leaving a remark. If this does not work, please pause the video at the precise moment you want to leave a remark and then try again.
Fix 3: Disable the Ad-blocking Extensions
Have you tried using an ad-blocking extension? The majority of YouTube users dislike advertisements. YouTube, on the other hand, benefits from advertisements, which is why adblocking extensions are not welcomed by YouTube. If you have such an extension, please disable it before posting.
Here's how to disable ad-blocking plugins in Google Chrome.
Step 1: Launch Google and select the More tools option from the Google menu.
Step 2: From the sub-menu, select Extensions.
Step 3: Find the ad-blocking plugin and disable the bar for it.
Fix 4 Play the YouTube Page's Video For a Minute
To prevent spam, Google disables comments from users who haven't watched videos on YouTube pages for at least a few seconds.
So, for about a minute or two, try viewing the video on the YouTube website where you can't comment.
If you are still unable to comment on YouTube pages after watching their videos, try the options listed below.
Read More: How To Fix Unsupported Chain Id Trust Wallet
Fix 4 Turn Off Your VPN
You can bet YouTube won't appreciate it if you use a VPN to access geo-restricted material. That might be another reason why you are unable to leave comments.
Disable your VPN and any other apps that you may be used to mask your true IP address. Examine to see whether this was the solution to your difficulty.
Follow TechR for more informative articles.